ISABELLA's Winter Collection is in full swing...Your closer look
12/27/2021
ISABELLA GARAFFA - the second coming of her Winter Collection 2021/22

Isabella Garaffa was born in Asuncion, Paraguay, She now lives and creates her artwork in Snowmass Village, where she has been residing for the last eleven years. Her most treasured childhood memories are directly connected to her strong passion for the wilderness, which is translated throughout her artwork in very intense detail. Seeing Aspen trees for the first time at the age of twenty two, gave her a fresh approach to recreate them in her studio in later years.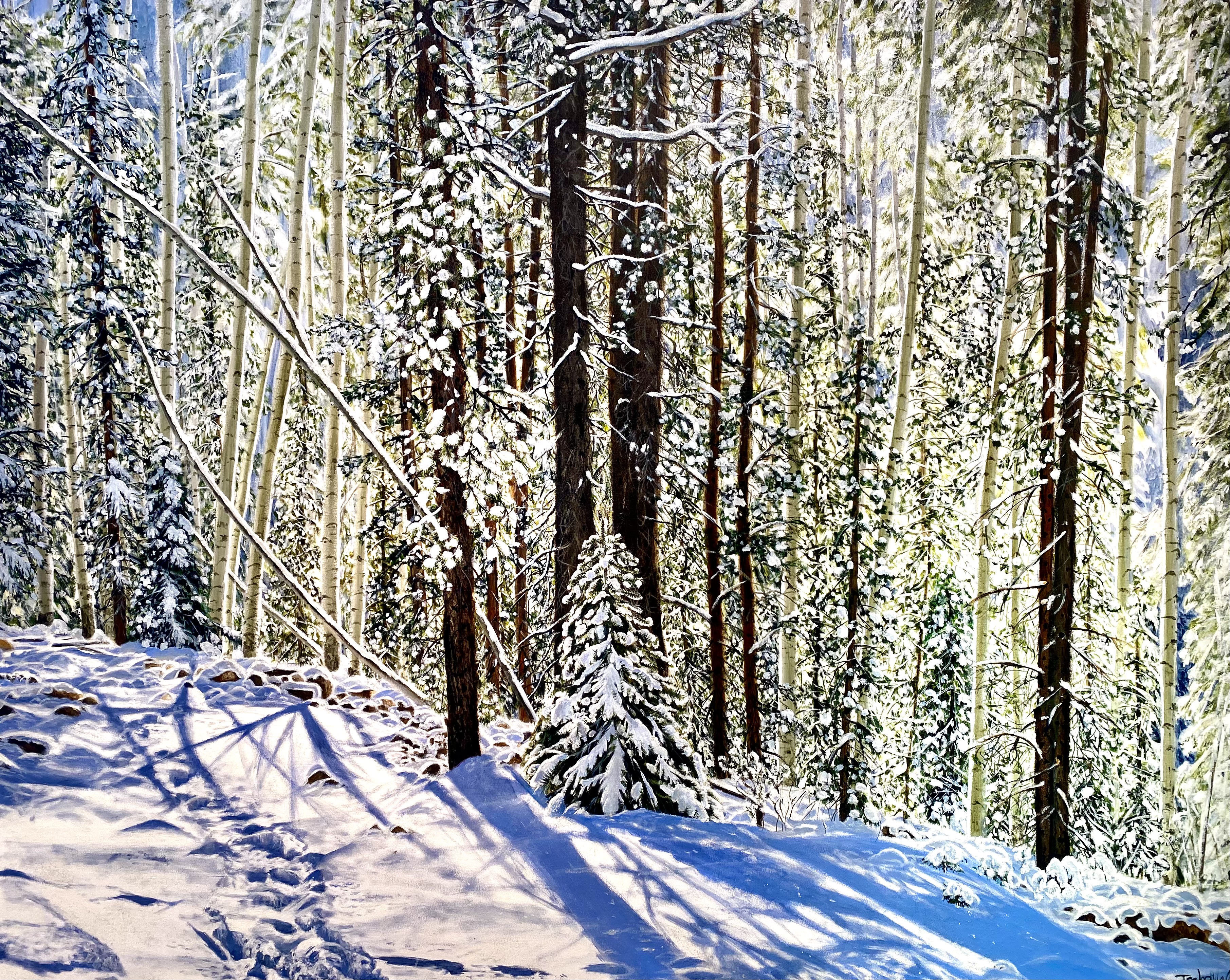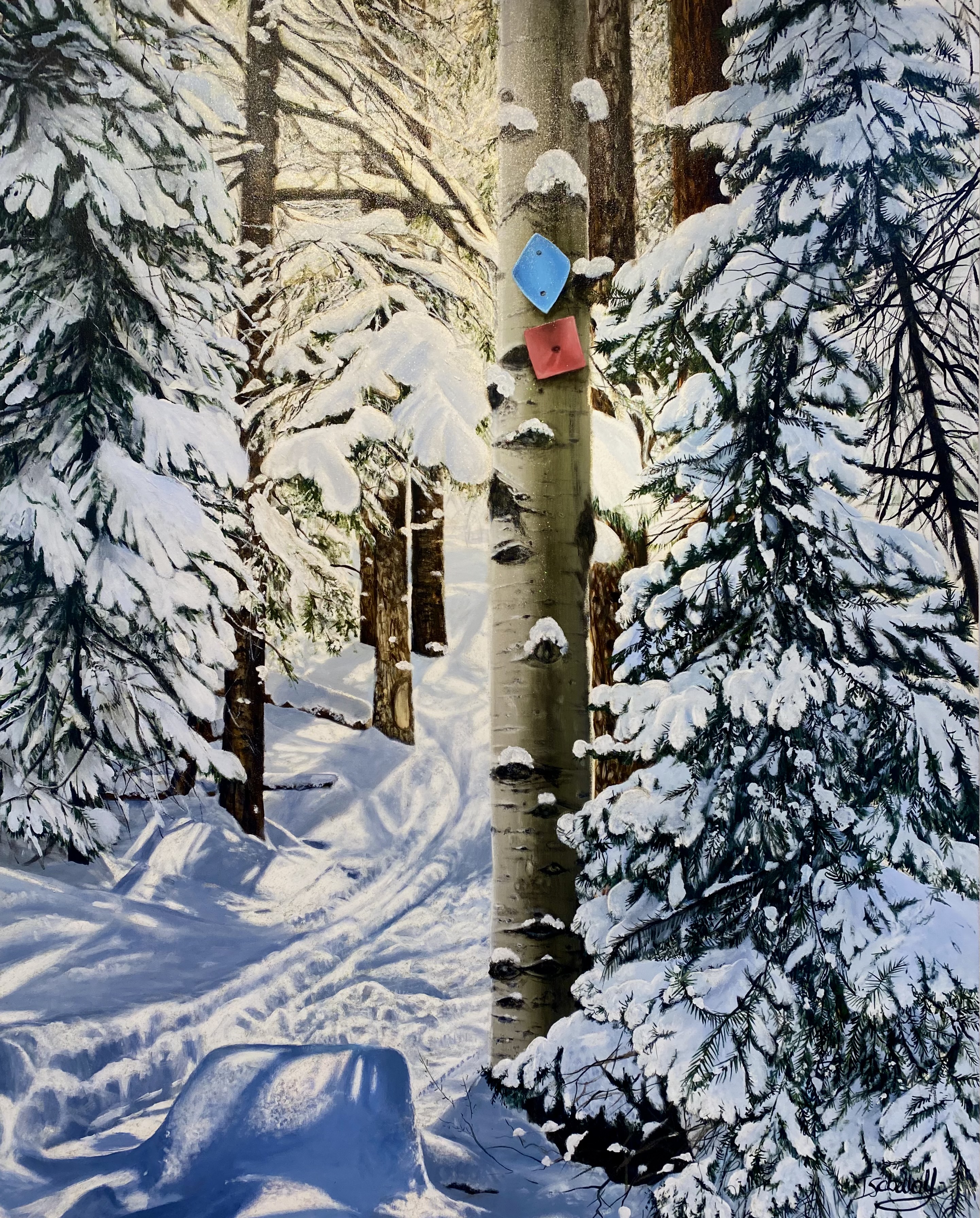 "There's beauty to be discovered" 60x48


ISABELLA GARAFFA's "Winter Hike"
"My being is not complete until I paint what I see. I really don't know how else to put it . I think nothing else can accomplish reliving a moment in past time like a painting does, not even a photograph. It must be because an image that was created by human hands can connect to the soul in a more profound way than an image that was caught by a machine. Or maybe that's just me. Either way, I am really enjoying walking on this beautiful snow capped pine tree forest, come along with me!..."
ISABELLA GARAFFA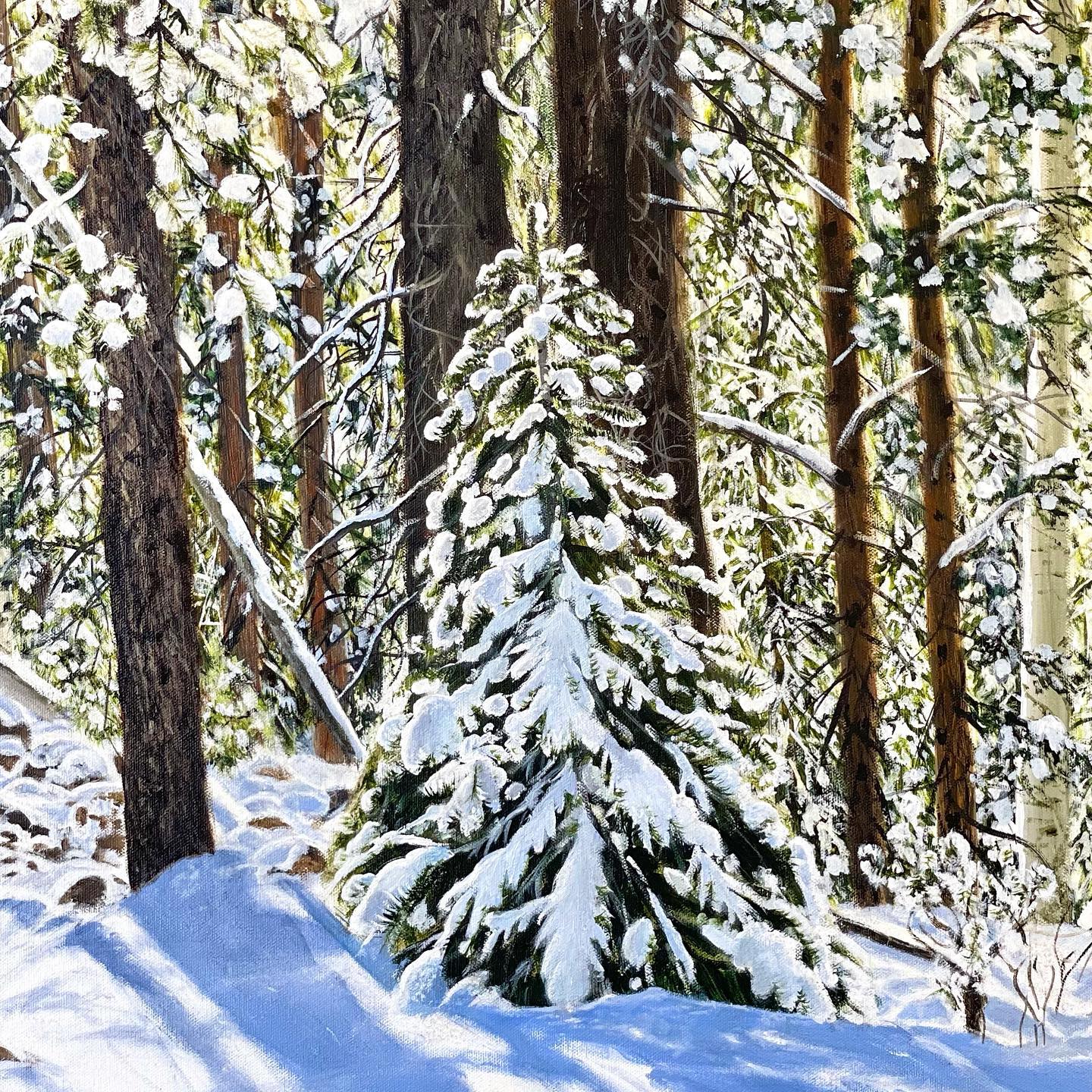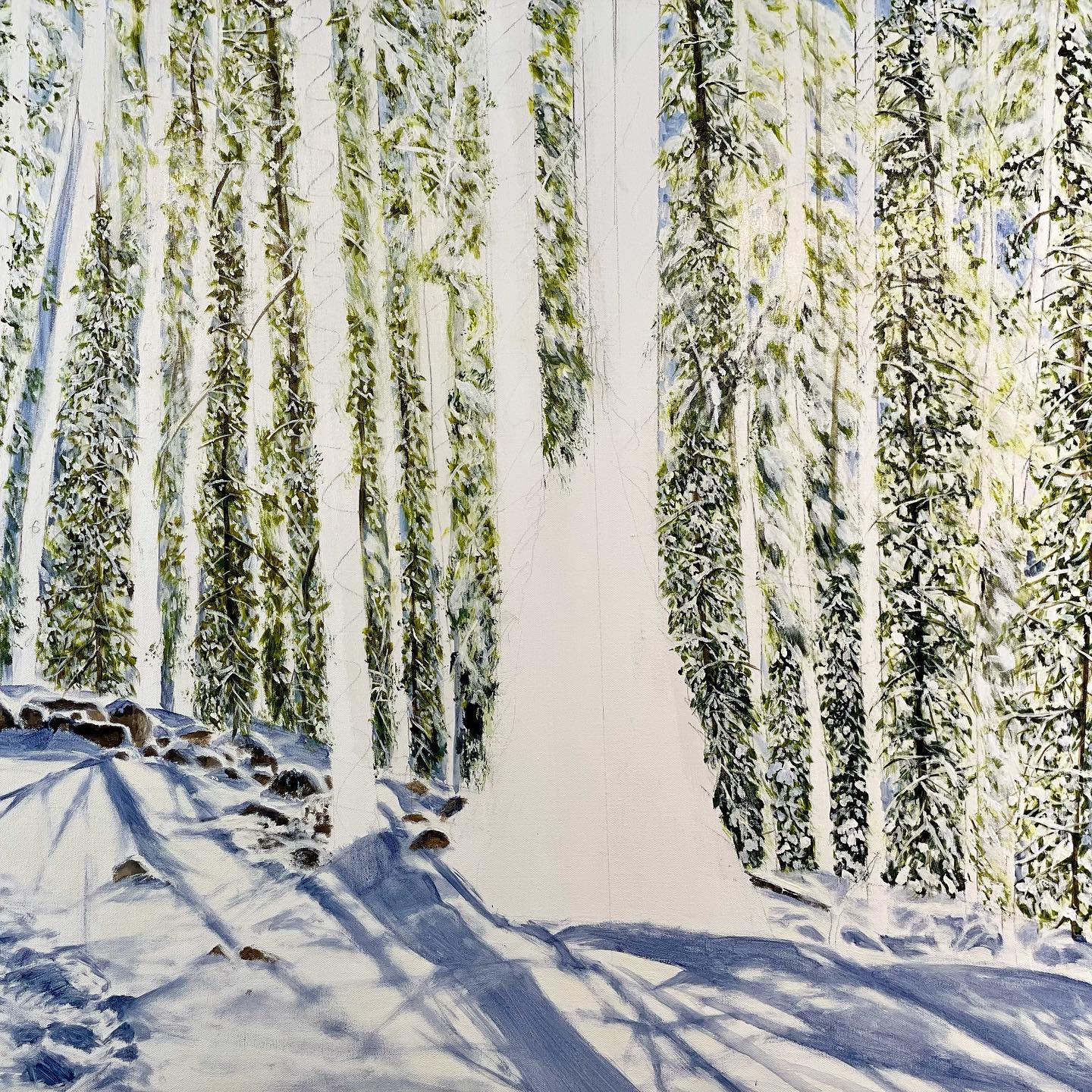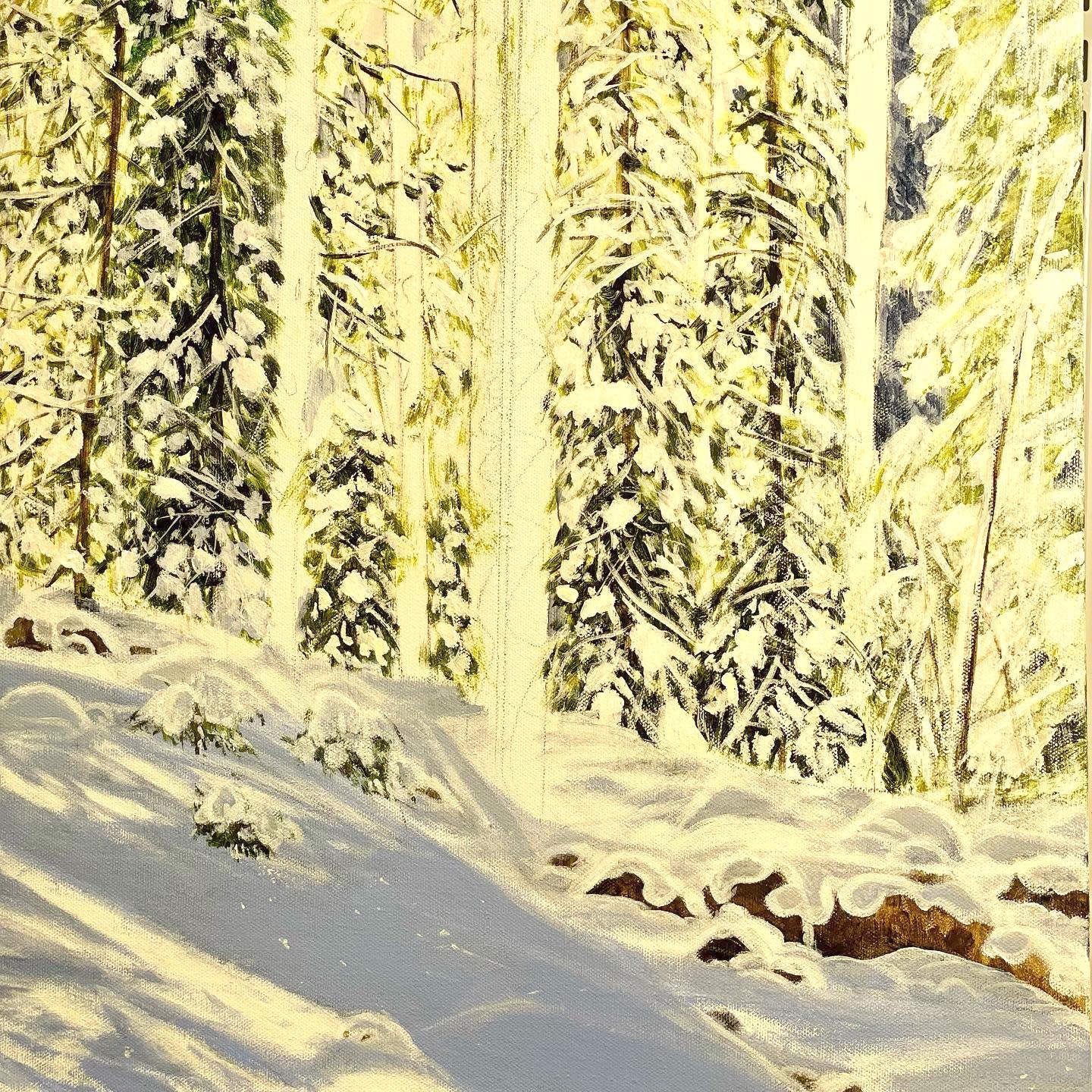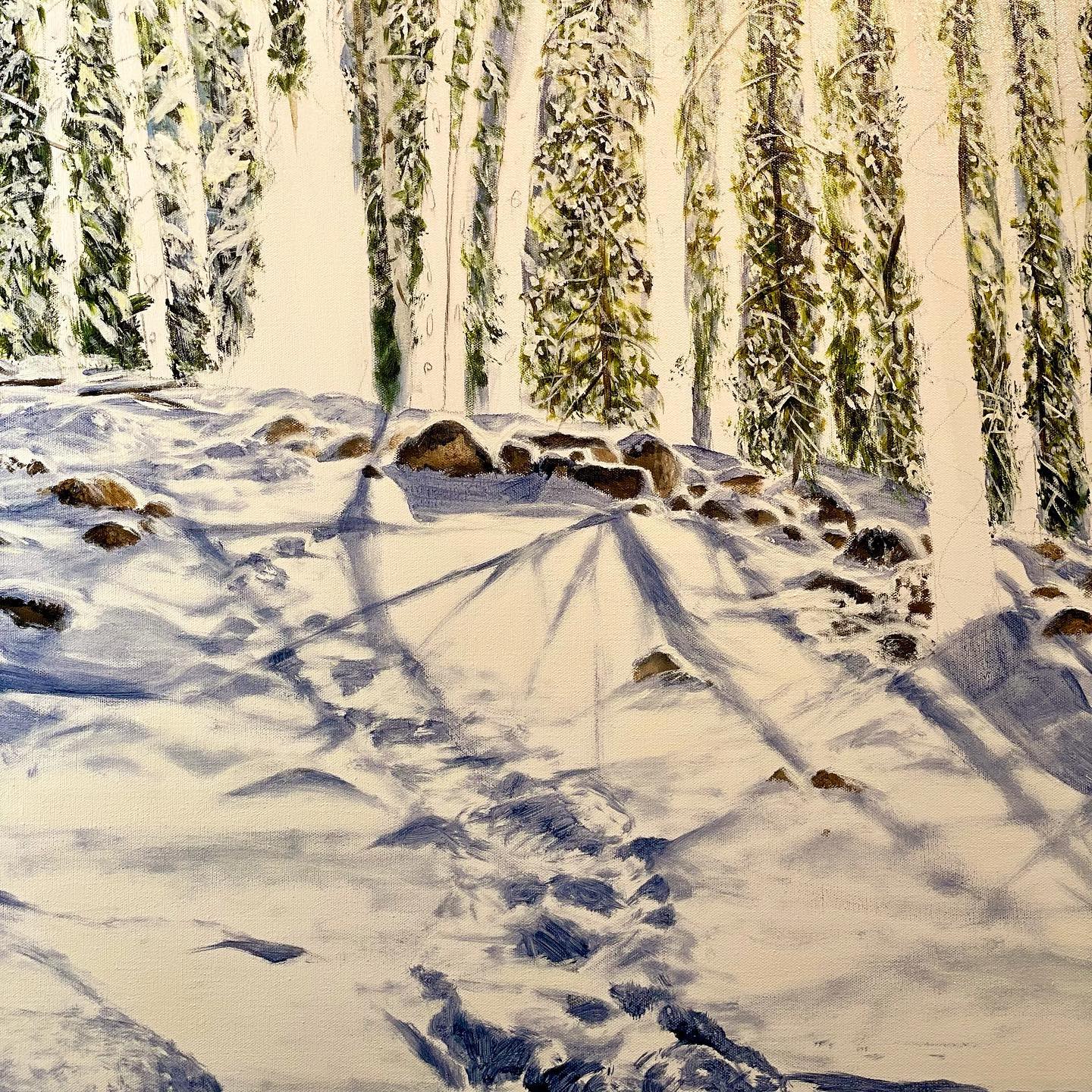 Your closer Look.
"Finished with this painting!!! 48 x 60 in. There were a lot of names that came to my mind for this one, most of them very deep. But today I understood that sometimes the best message in given through simple words. So I named it "Winter Hike". Because really, that's what it is. " ISABELLA GARAFFA
Decades in the making, ISABELLA has definitely found her calling. This local, self taught superstar pays homage to our surroundings like no other. Her upcoming expressions of Aspen's Winter will be highly sort after.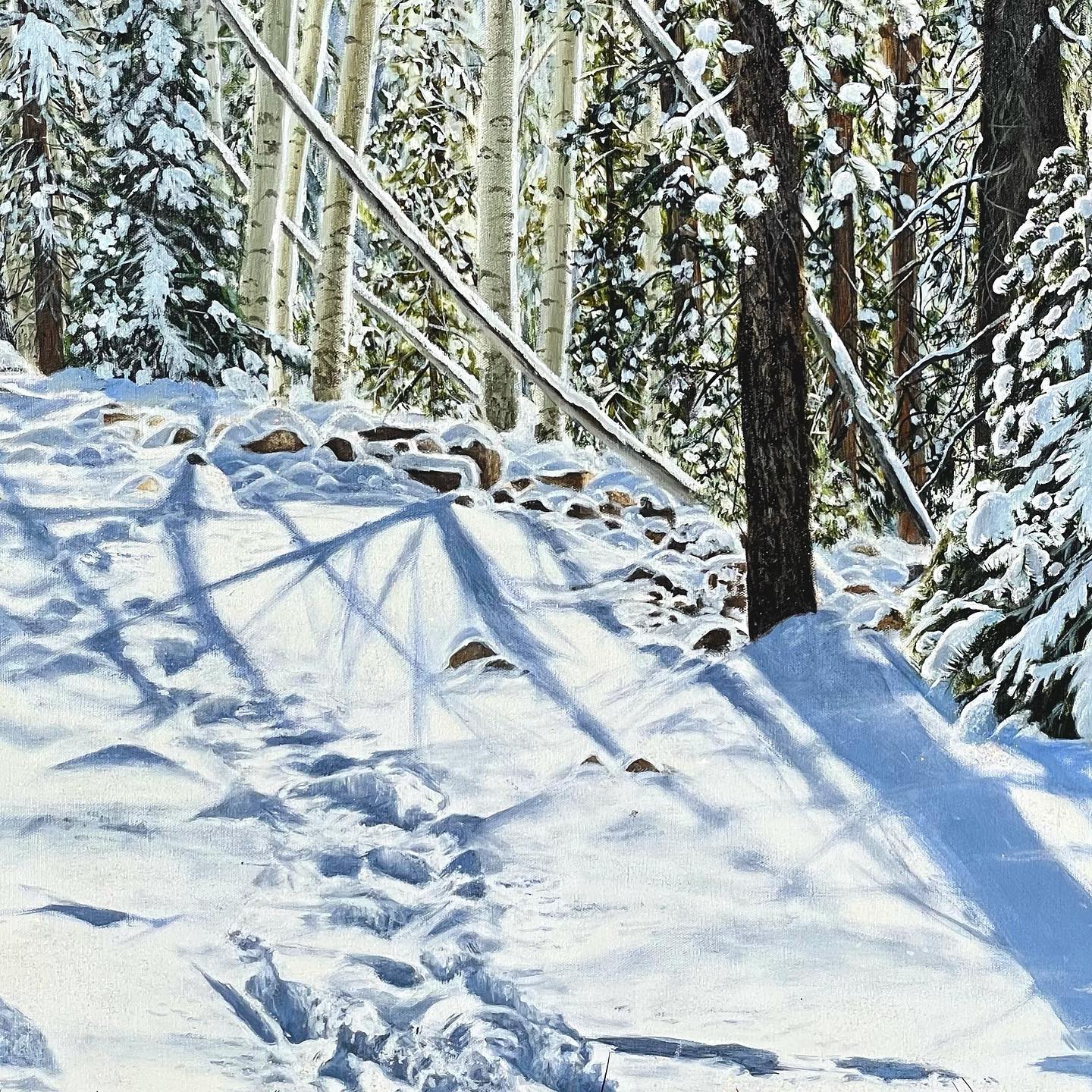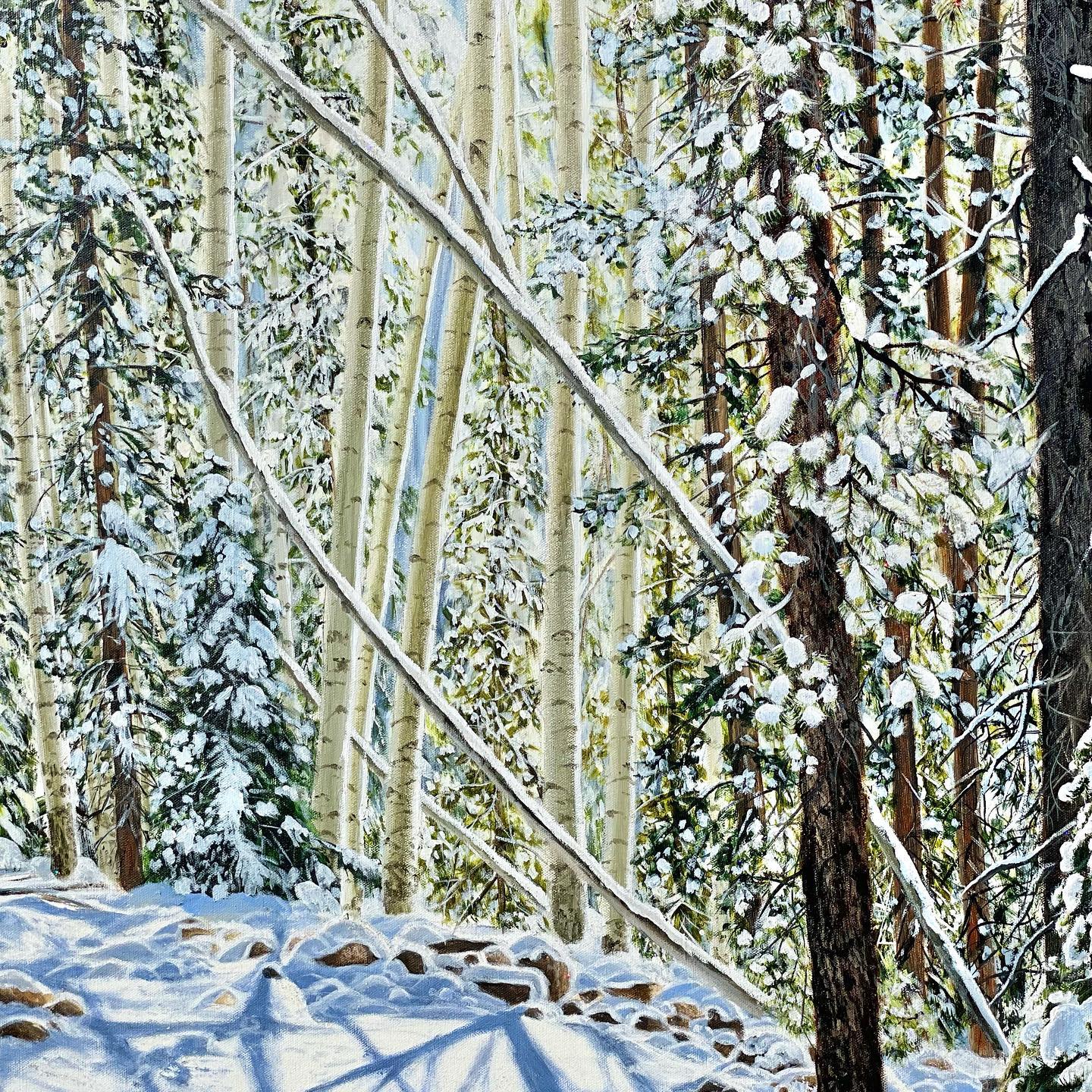 WINTER HIKE By ISABELLA GARAFFA 48x60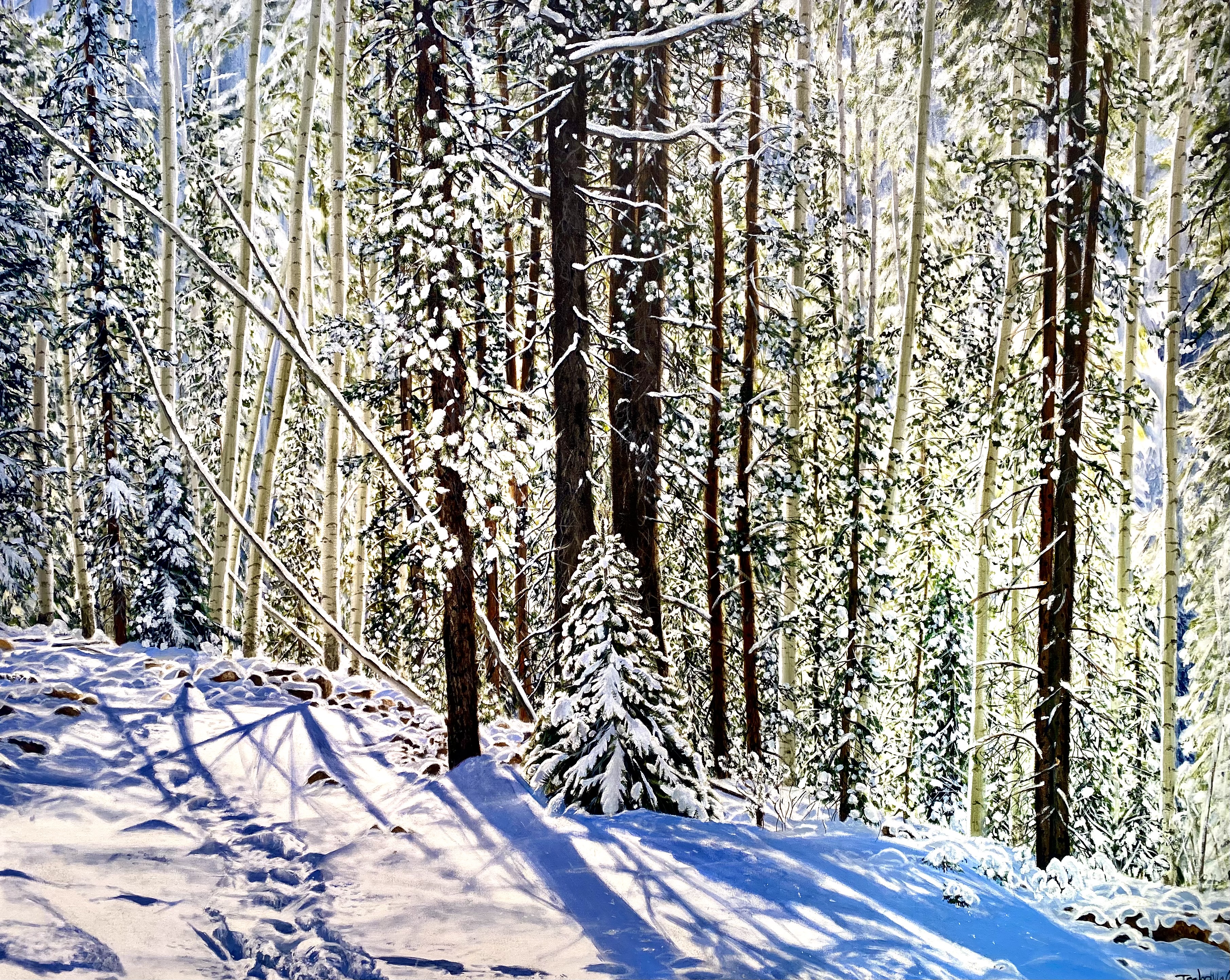 ISABELLA GARAFFA's
"There's Beauty to be Discovered"
"Color layering is not a technique I always use. But sometimes, like in this case, I know I have to in order to accomplish what I want here. Is more tedious to me to do this way because visually, seeing the raw colors annoy the heck out of me. I want them to disappear fast! I know what the painting will look like at the end so seeing this intrusion of bright colors that do not match my final vision really bothers me." ISABELLA GARAFFA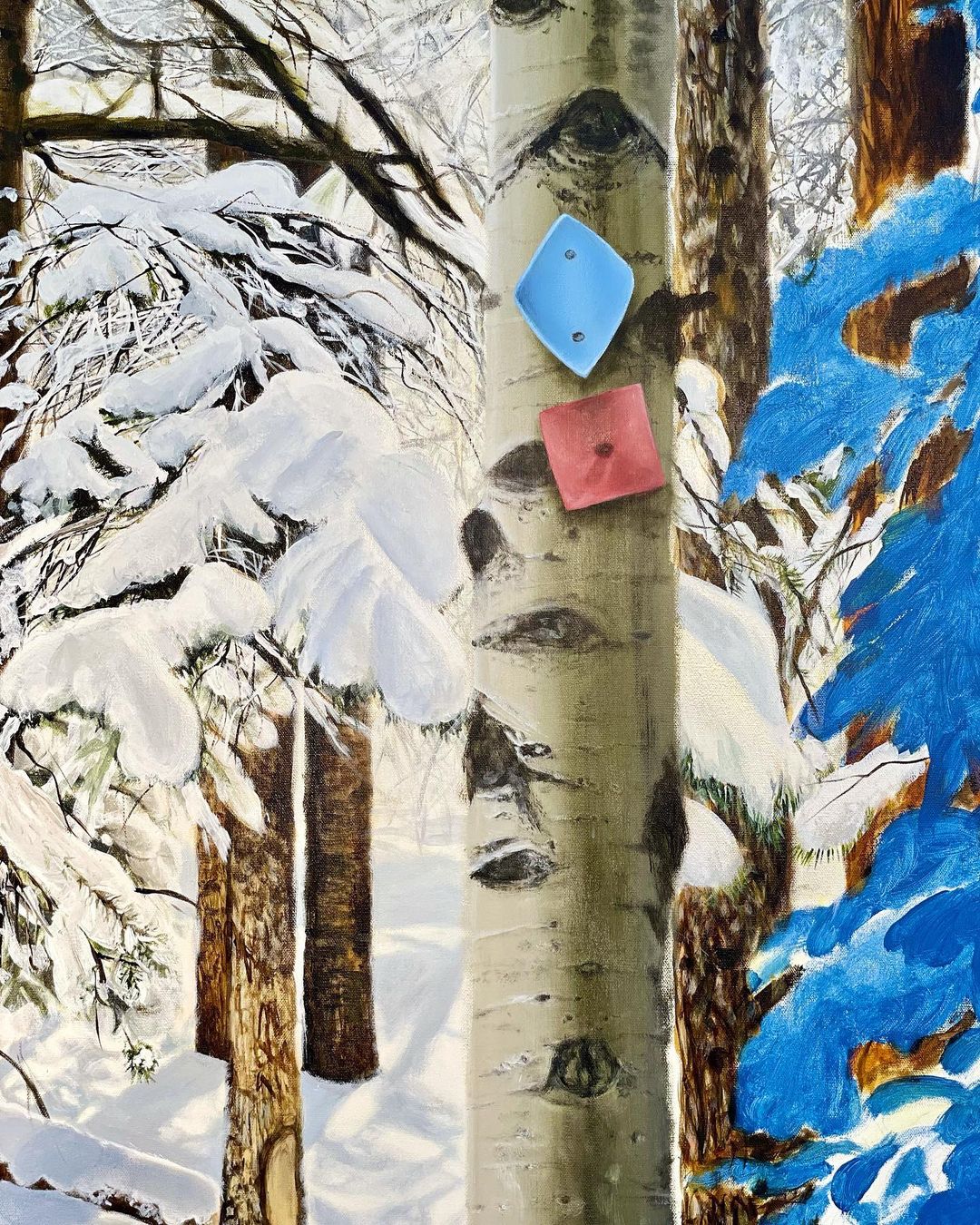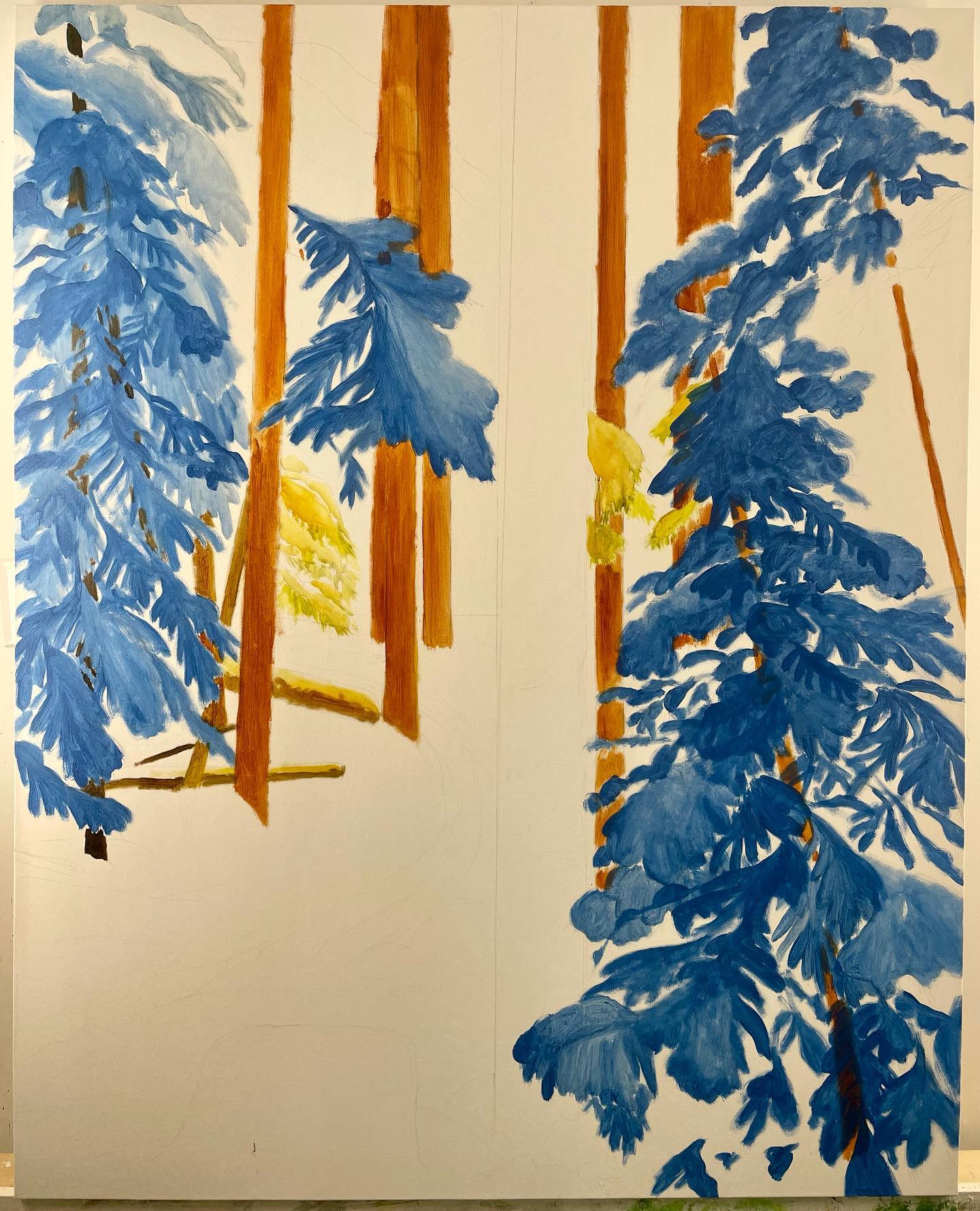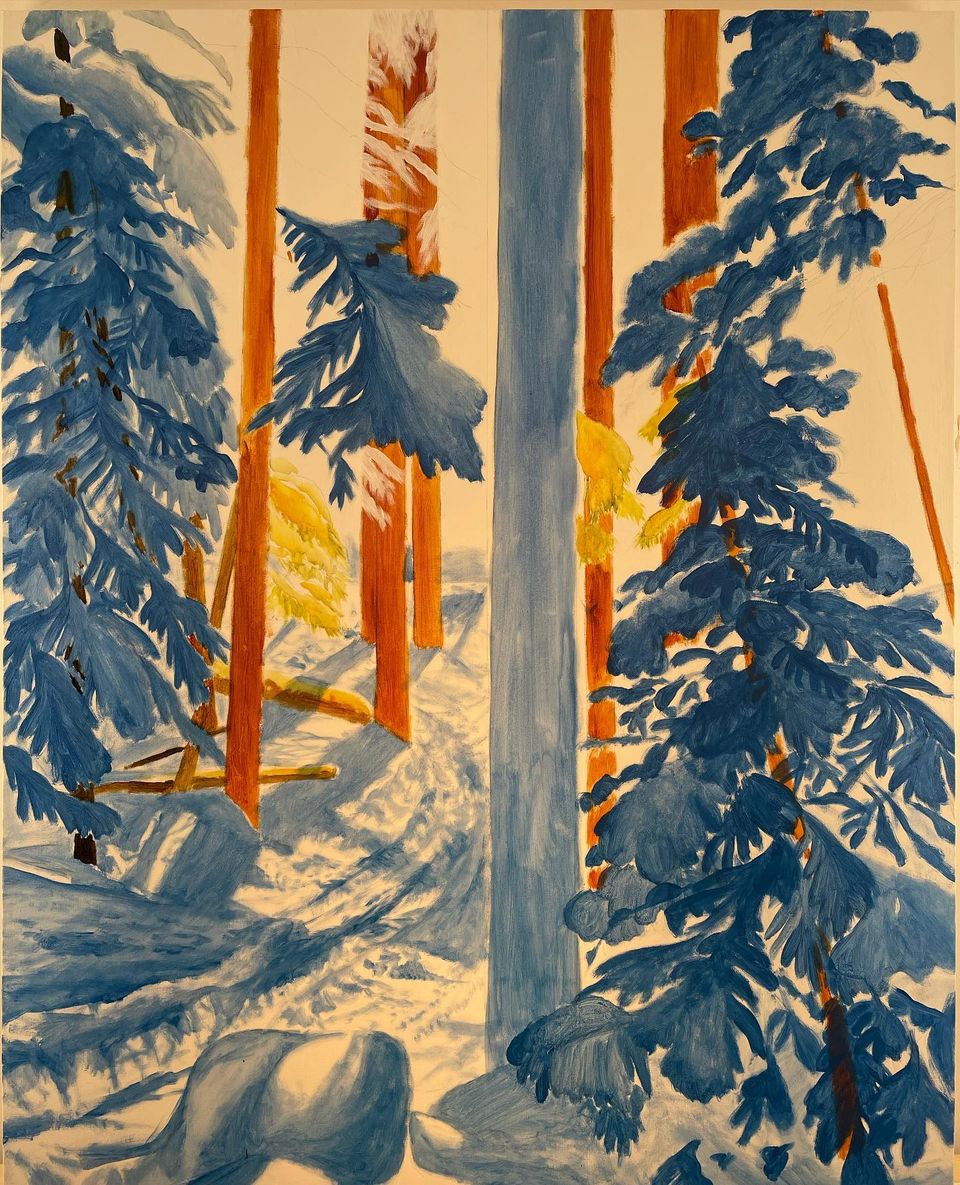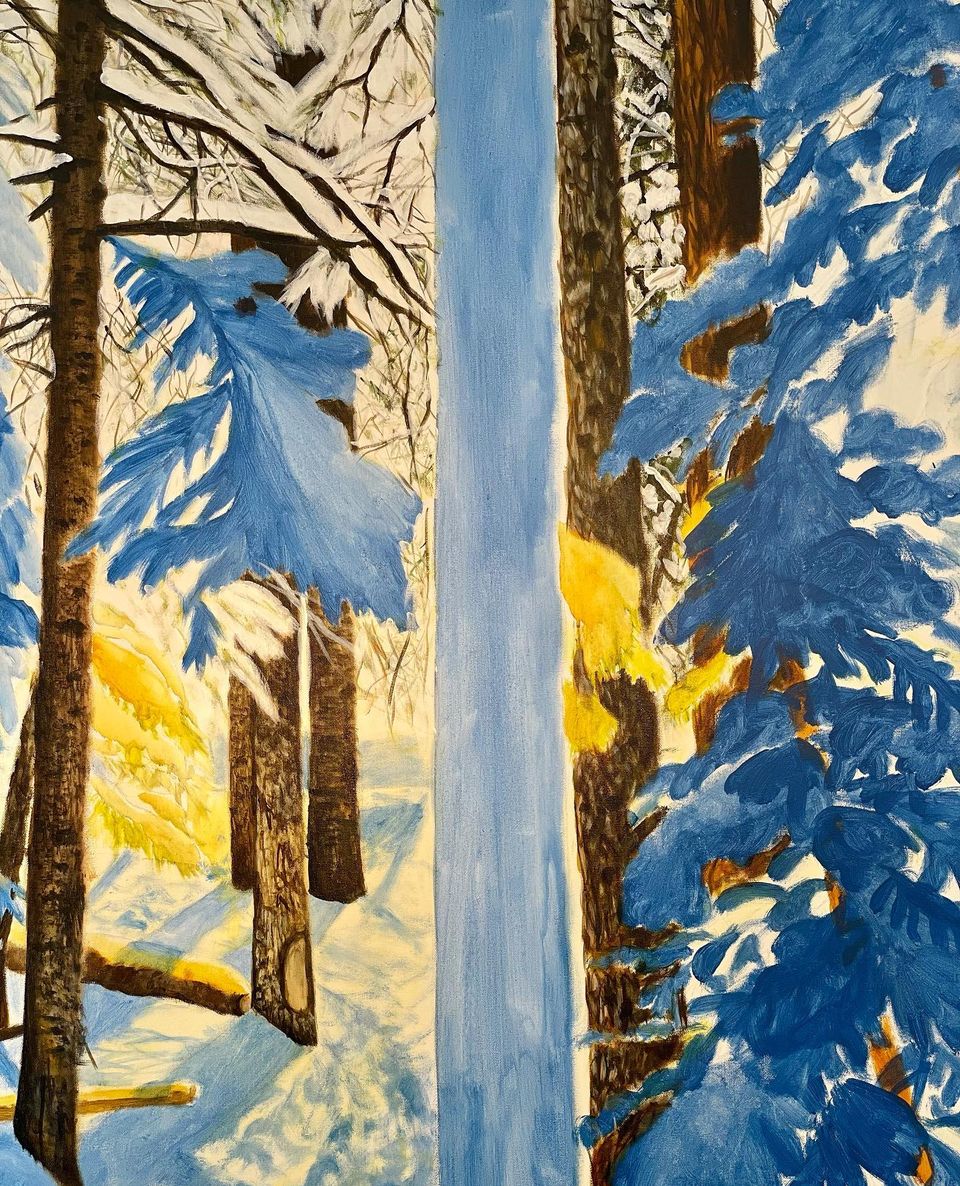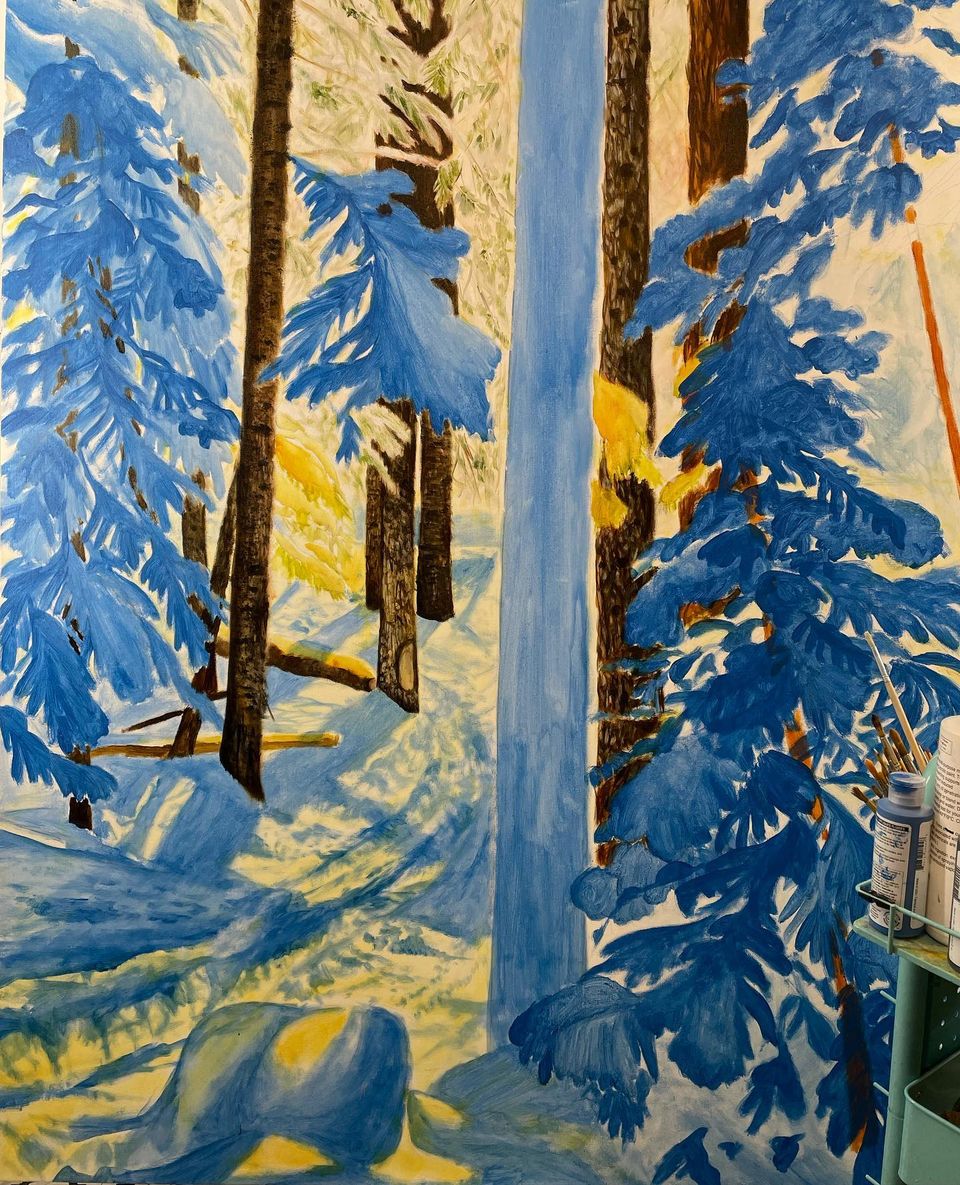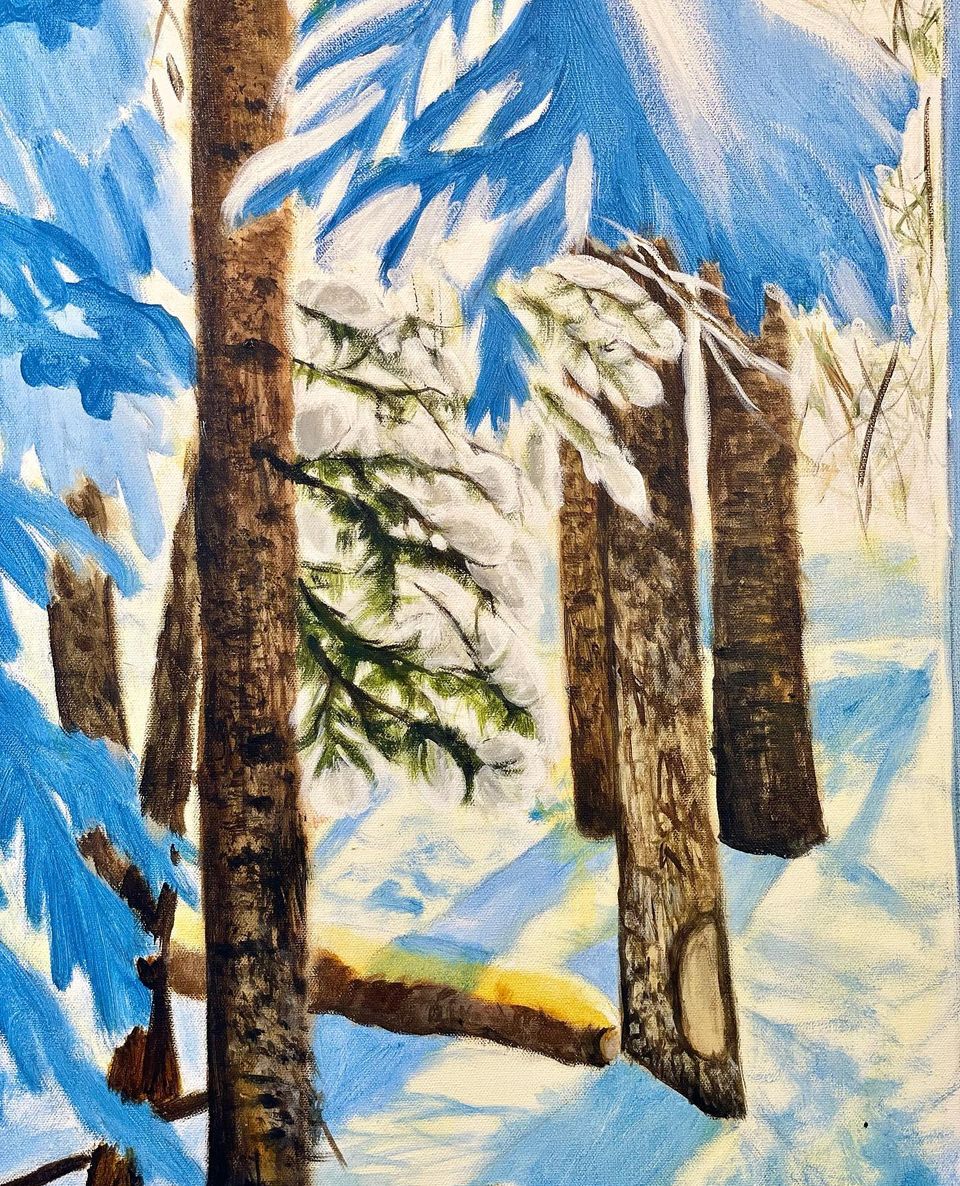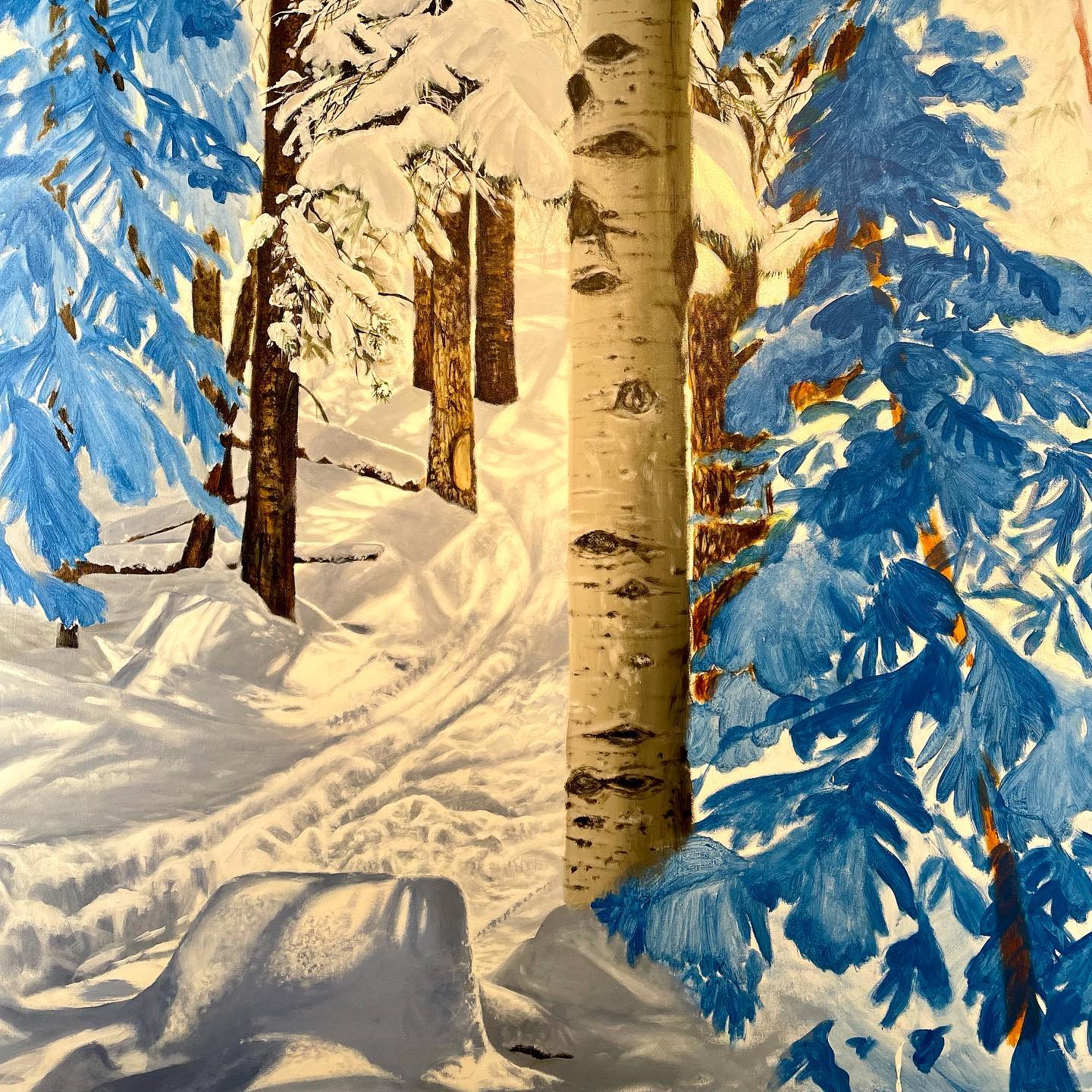 ISABELLA GARAFFA'S "TherE's beauty to be discovered"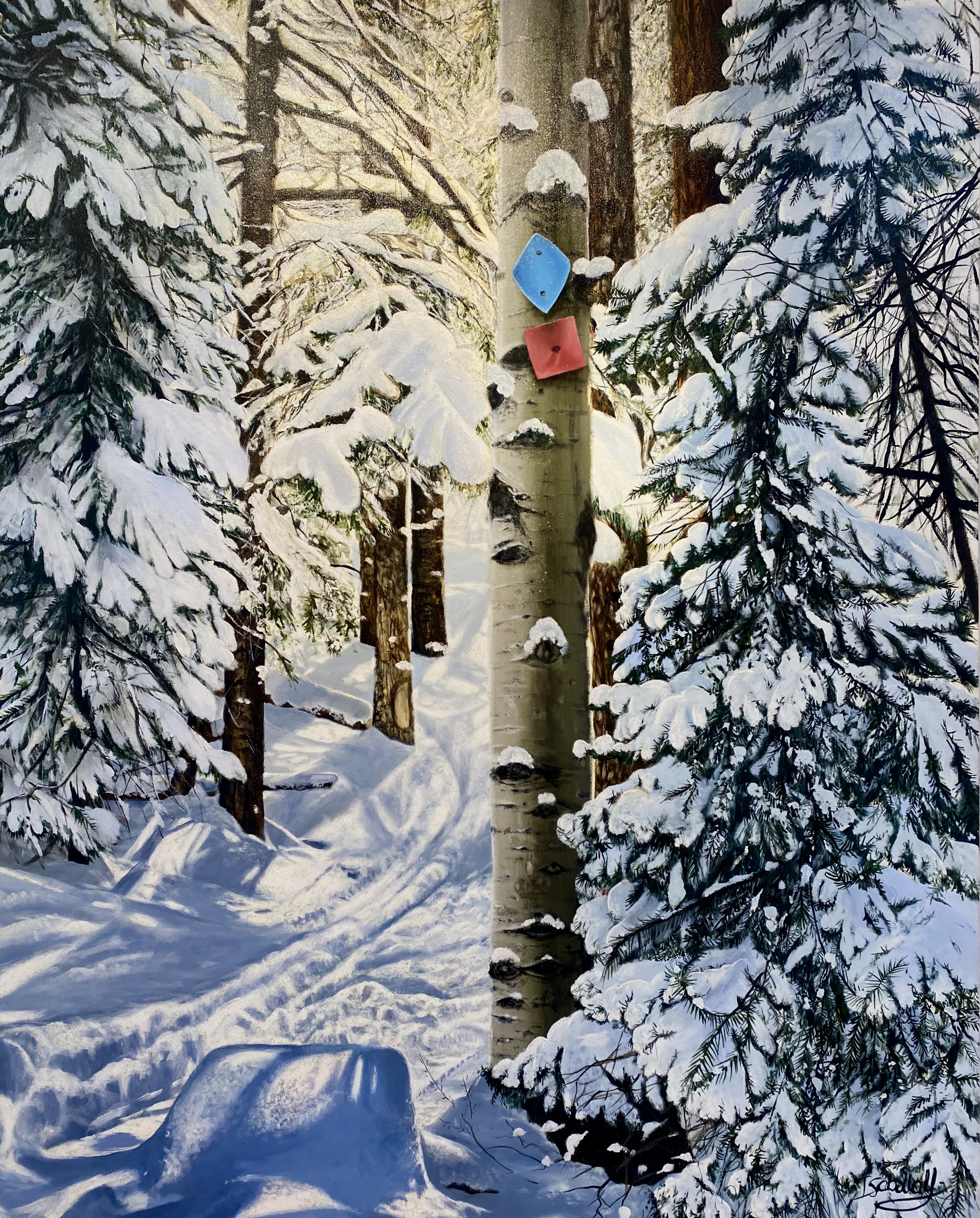 CLICK IMAGE BELOW - TO ENJOY THE FULL CURRENT COLLECTION