SHERRI MIGNONNE - Mixing Aspen with STARRY NIGHT
1/16/2022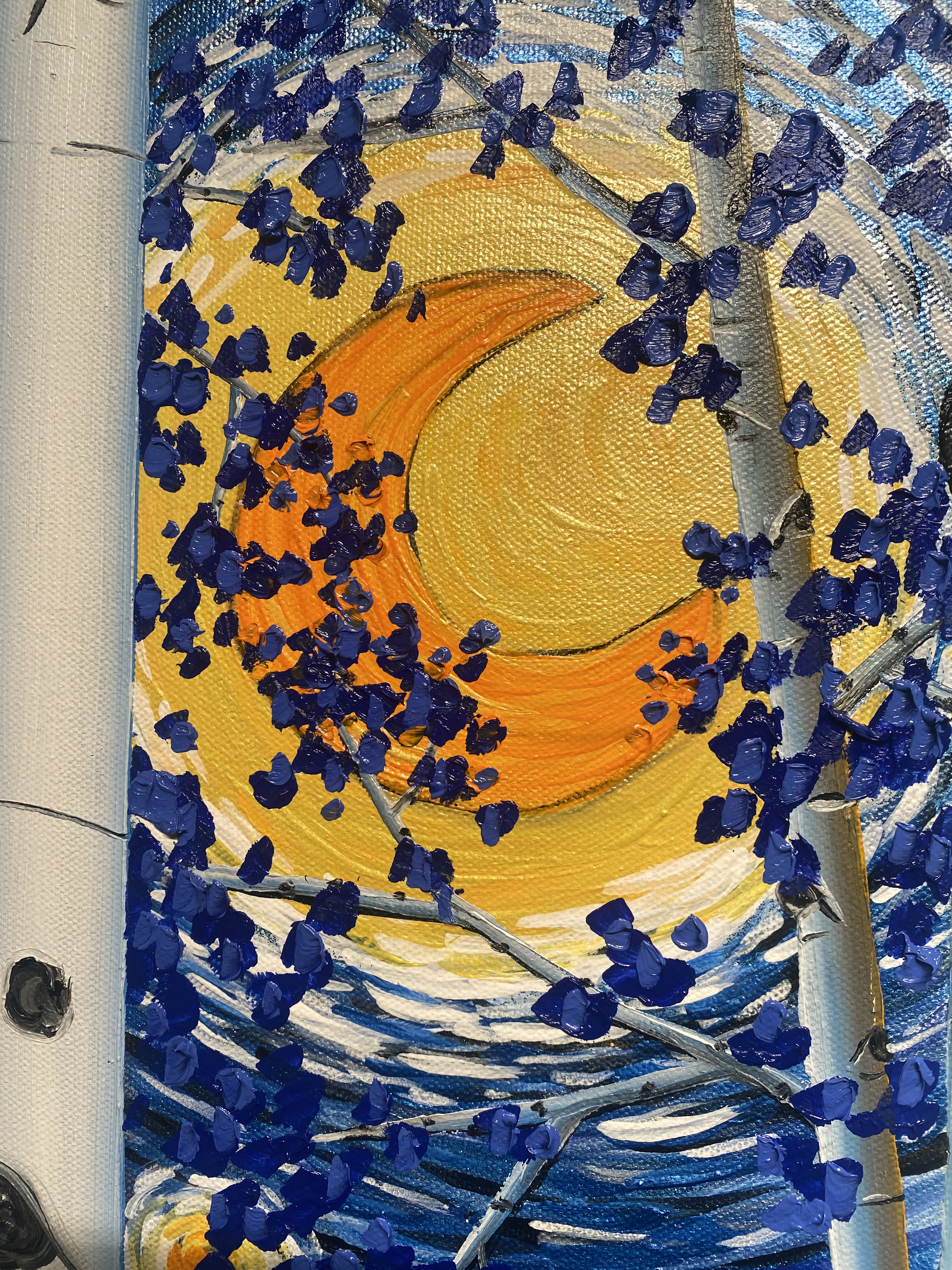 According to
History Lists
, Vincent Van Gogh's "Starry Night" is one of the top 20 most famous artworks in the world.
Vincent Van Gogh Gallery
states that Starry Night stands out for two main reasons…It was painted while he was living in Saint-Remy asylum, which Vincent admitted himself to after cutting part of his left ear off. The other reason being because the work was done by pure memory from inside instead of his usual preference of being outdoors.
Displayed below is your closer look @ SHERRI's depiction

"Allure" 36x48
Enjoy