The perfect way to say "I love You!" on Valentines...
2/6/2022
RANDY COOPER
Couples Series
Custom created, in three general sizes and in your chosen color or premium coated in Gold, Silver or Copper.
Randy Cooper
's sculptures are timeless: the shadow they project throws the viewer into an infinite and futurist world of 3 dimensional imagery, but Computers and technology play no role in the creation of this exquisite work.. they are created in the most organic way, with the simplest materials. As you can see on the picture above, there is no mold, heat, or anything other his ten fingers' mechanic and magic. Using skilled hands, basic tools organically discovered, and absolutely no technology! It's a recipe not a replication. This is how human genius does what technology can't achieve: each sculpture is a unique piece. Created at a specific time for a specific collector, each of Randy's sculptures hold the signature of the time, place and story that came together to give birth to it...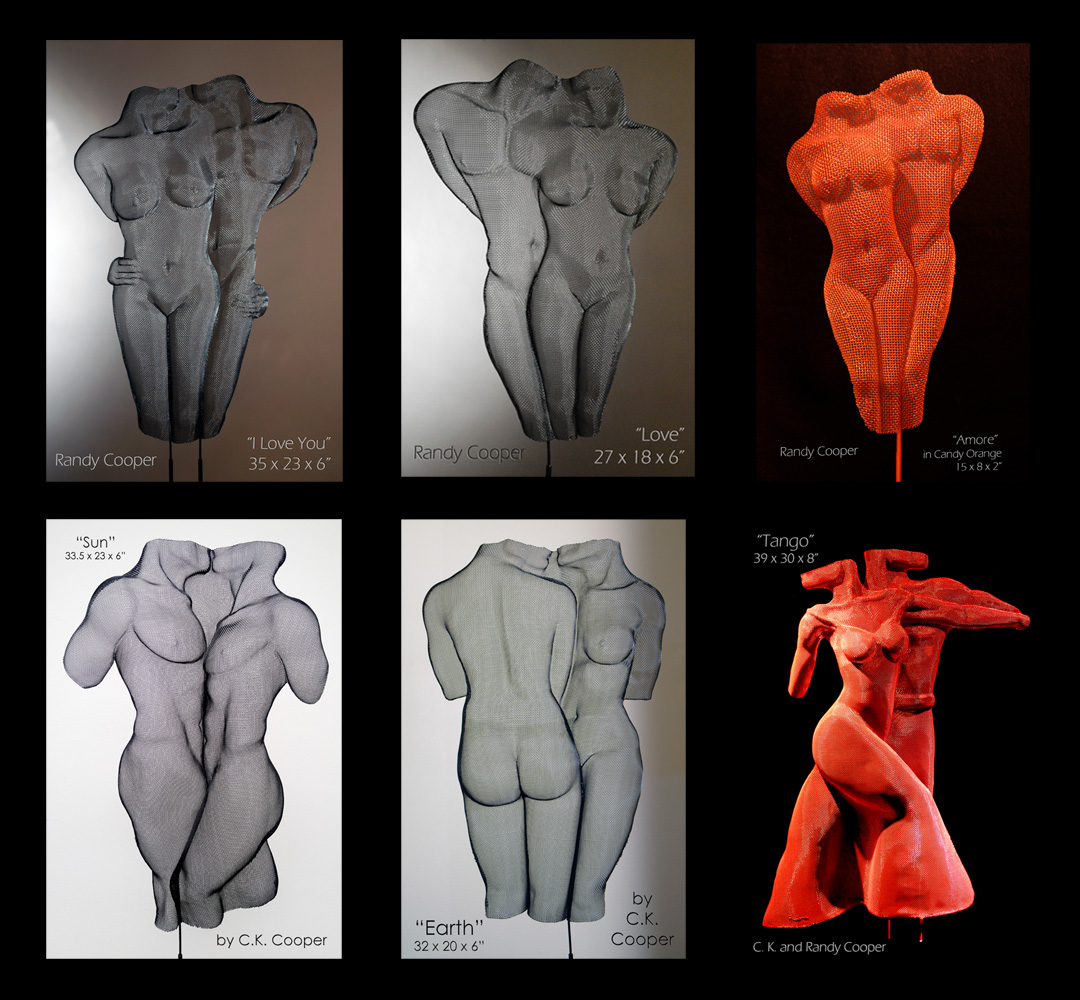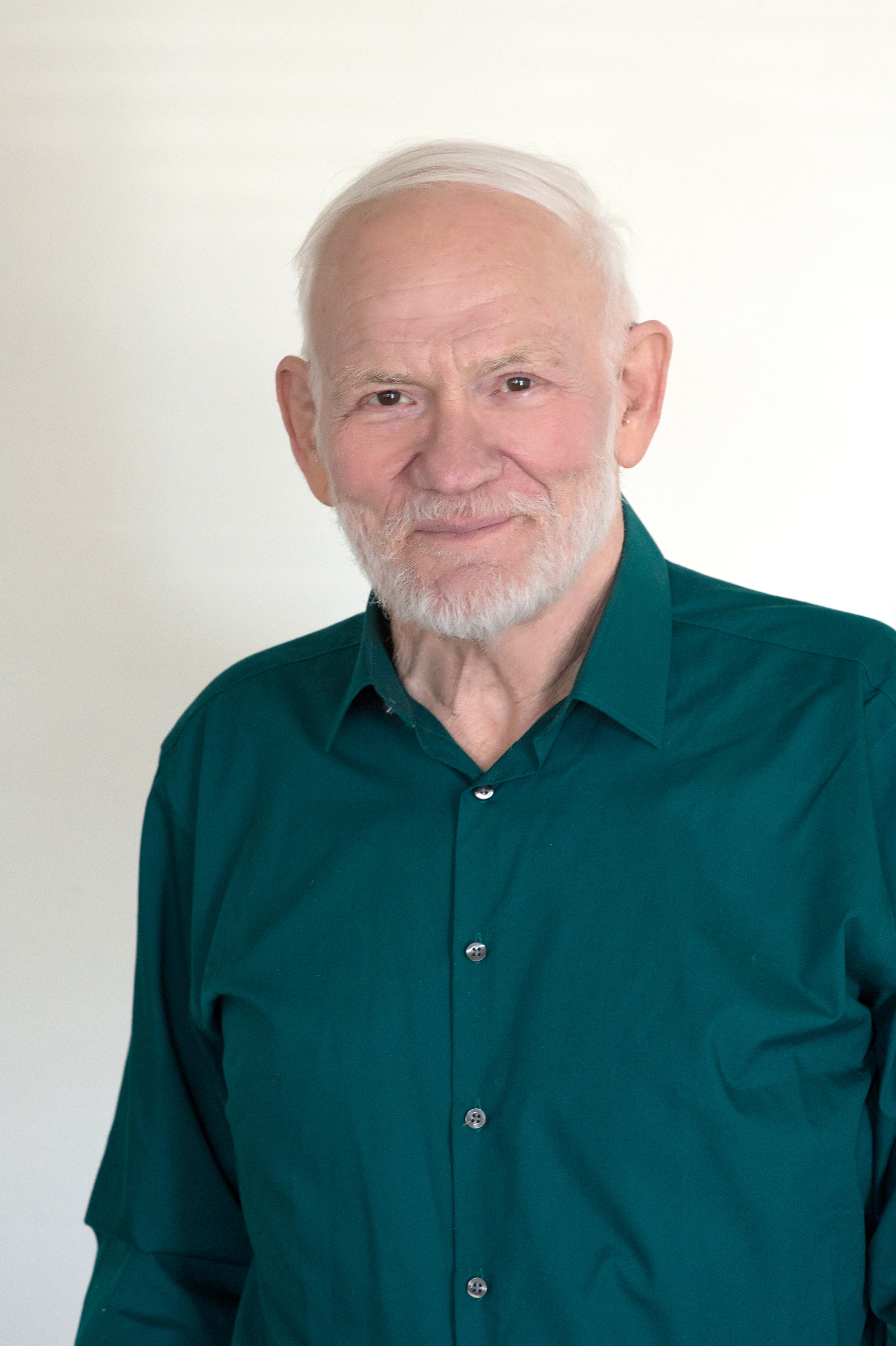 Randy Cooper has had many jobs and careers, ranging from lumberjack in the woods of the Pacific Northwest to serving as a special education teacher, from an operator at a Westinghouse plant to a developer and teacher of the Total Quality Management program at two of their facilities. As an artist, he credits his attention to detail to this latter experience at Westinghouse. Randy's mother was a master carver of birds and gunstocks, and one of his sisters is an accomplished painter, sculptor, and author. It wasn't until Randy was nearly 50 that he discovered his own penchant for art. His first experience with art education was taking a 6-week course with sculptor Wren Prather-Stroud. He also attended a week-long course with Tuck Langland at the Scottsdale Artists' School.
After working successfully in clays, artificial stone, and bronzes, Randy discovered wire mesh, which soon became his medium. He began creating intriguing and magical sculptures in wire mesh and has developed all of the techniques that he uses in making his "Shadow Sculptures" on his own. These are forms created in wire screen that cast lovely shadows on the wall when lit with a light source. Indeed, sometimes the shadows seem to show more detail than the original sculpture and instill a feeling of magic into the creation. These "Shadow Sculptures" have been sweeping the United States and the world for the past few years, highlighting many private collections throughout the world, and Randy Cooper has become a major force among America's contemporary artists. Randy works as a full-time sculptor and lives in New Mexico with his wife, Susan, a former environmental engineer who is now a writer and an artist who has worked primarily in pastels, oils, and acrylics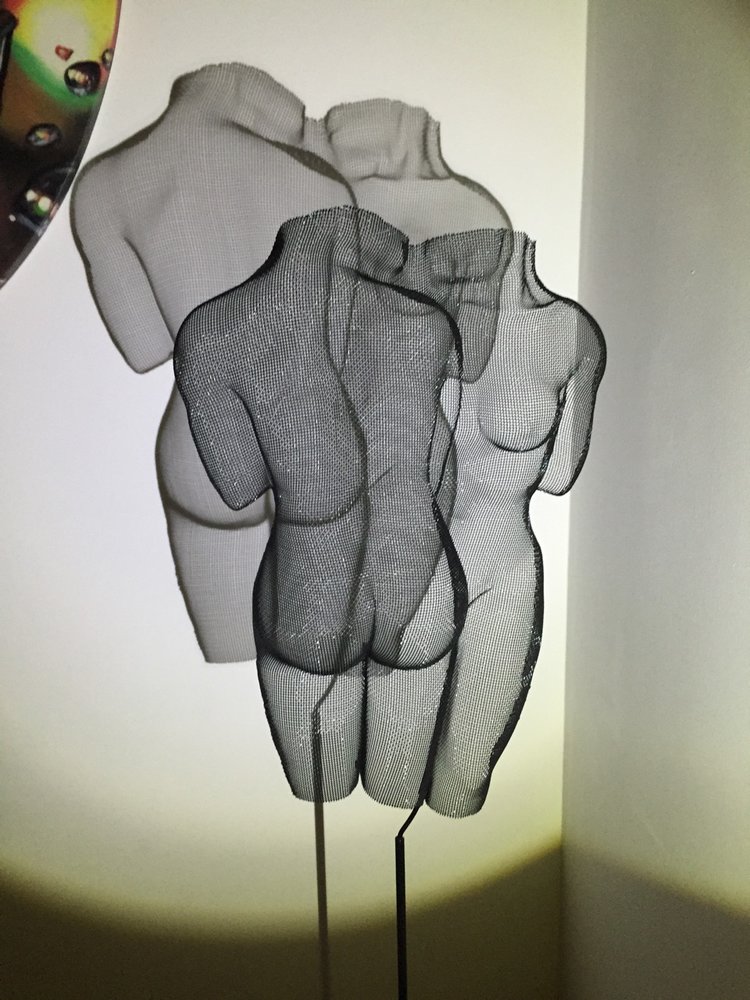 Listen to his interview: CLICK HERE ! to hear the origins for the works in the Artist Own Words