MARCO GRASSI
- Where Pop stands for Glamour -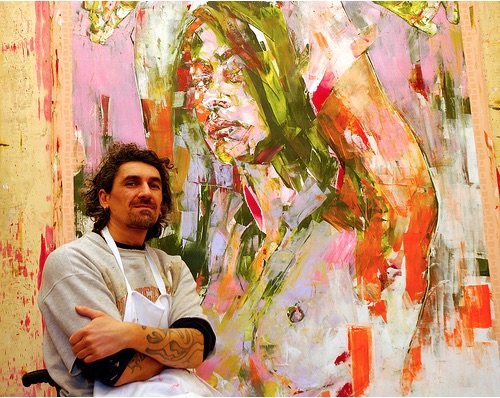 Was born in Milan in 1966. He studied at the Liceo Artistico B. Luini in Canuto and graduated with a degree in architecture in Milan. Today he lives and works in Mariano Comense.
In-between Mystery and Definition
Marco Grassi presents a non-didactic portal for us to participate in his creations. Dedicated to figurative painting, he has no desire to follow trends: he is too busy creating his own path to sublimity.
His paintings are framed in series – though not in accordance to the canonical sense of this term – which feel the specificity of the moment in which they are painted. They speak quietly of Grassi's mood, his time, story, and out look of the world.
The Subject and the scene...
Encrypted by their creator, marked with their expressions, moments which can be traced back to the situations experienced by each viewer. Subject and viewer meet and play the game of their glances.