- A visual world BIRTHED FROM PURE memory and fantasy -
Judith with Aspen Art Gallery owner, Damian Guillot
Judith Dunbar is a registered nurse in a neonatal intensive care unit... She's always been an artist as well: "There's always been creativity in our home. We're all creative in one way or another. My husband is an engineer; I'm a nurse. We've always had these other sides to us".
Judith lives in Allen, Texas.
She admittedly loves the way that paint builds on a canvas and she has a magnetic attraction to the use of color and form.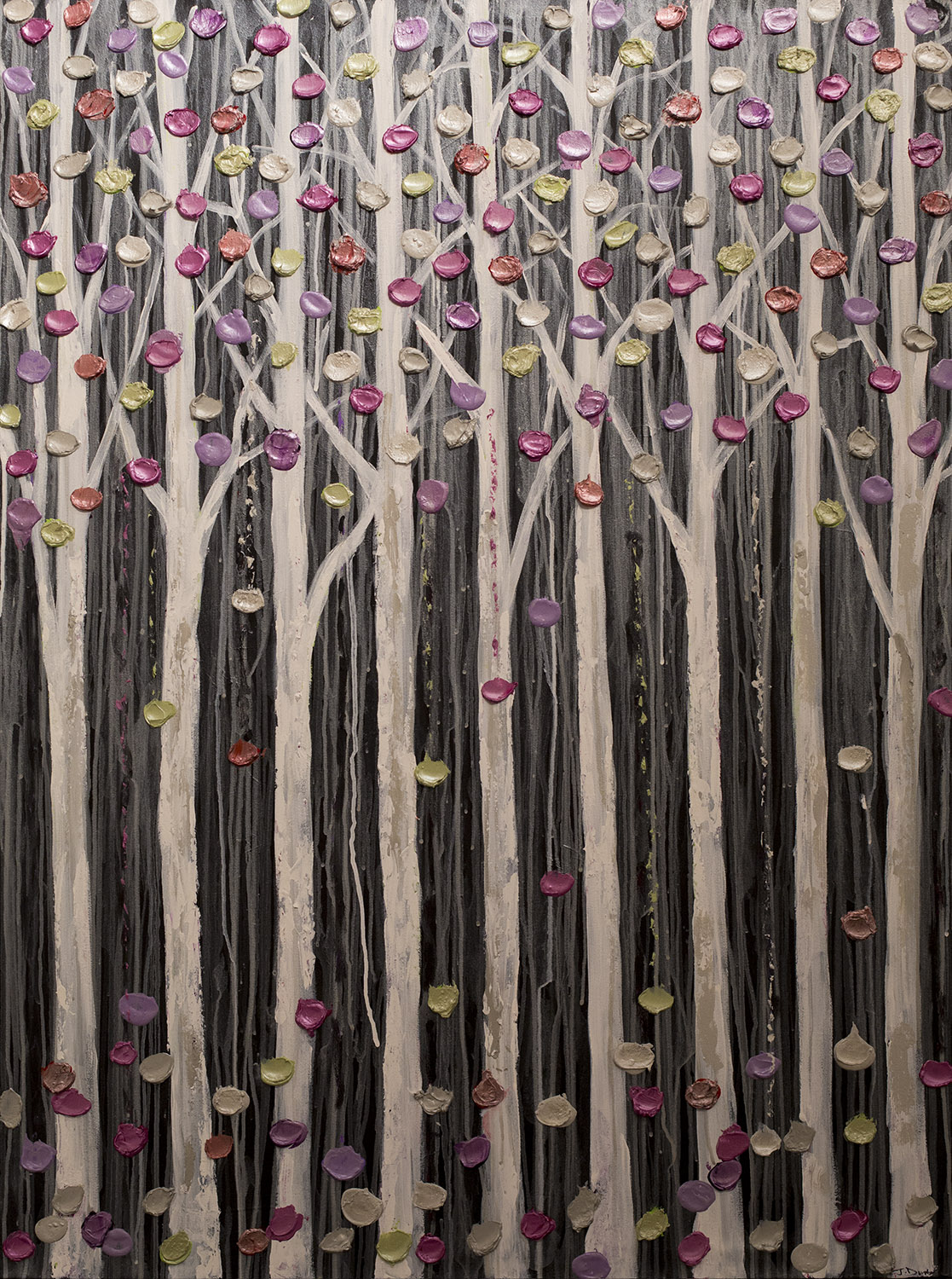 "Evolvement in art is never ending."
She has shed the more traditional genres of her past to experience a more abstract and intuitive direction.
MORE STORIES FROM JUDITH DUNBAR