- A perpetual state of research and development -
Christopher Owen Nelson thrives in the vast arid landscape of the American West. As a Colorado native, he studied fine arts at Rocky Mountain College of Art and Design where he learned classical methods in drawing and painting. While developing a deep appreciation for composition and form, Nelson focused on employing alternative materials; sculpting with used carpet, found objects and painting on glass. He continued on to pursue a career in construction, whereby gaining valuable knowledge in concrete, steel and woodworking that would eventually lay substructure for a new and innovative artistic approach. Electric power tools became primary instruments, with paints and textiles applied at later stages in conceptual evolution.
When Shadow Turns into Something Beautiful and Smooth.
Here, beauty is drawn from the darker aspects of life. There is a consistent thread that runs throughout all bodies of his work; a need to transform shadow and grit into something beautiful and smooth.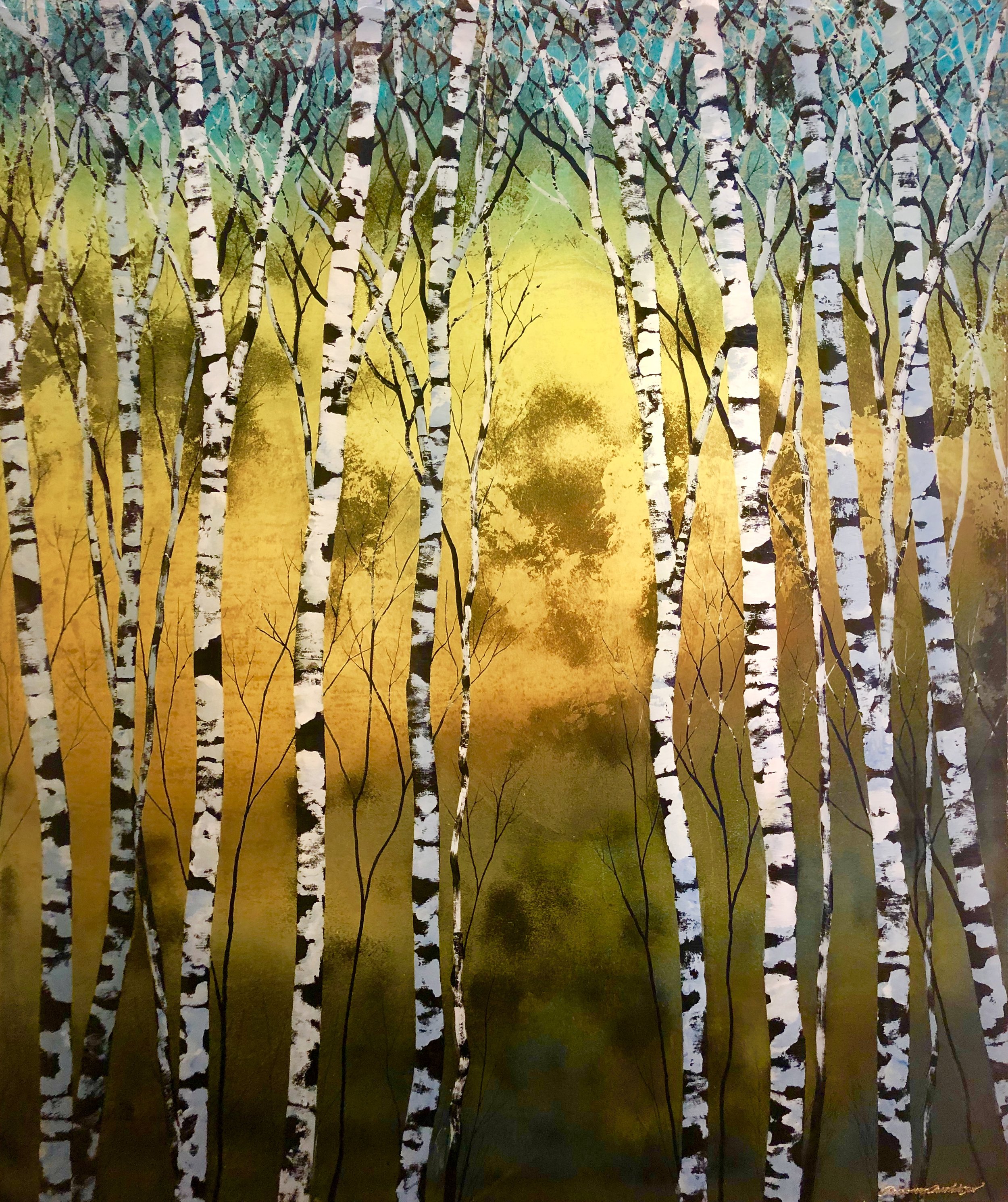 "My intent is to focus on creating subjects that are seemingly present from certain perspectives, but are merely shells of something that once existed. Reflections, that appear and vanish when viewed from slightly different angles, create ghost-like transfigurations on the angular facades of the work, alluding to our fleeting and delicate landscape."
"Whether it was God, or a concept of what my spirituality could look like, didn't matter as much to me as did the idea that this subconscious existence, lacking in form, figure, subject or name, was powerful enough to permanently transform the way I thought about spirituality. In this body of work I have focused on stripping away any representational elements or forms."
Nelson's creations reveal the dynamic nature of intrinsic existence, as thought and feeling align within a medium that is uniquely his own. Combining elements of his skills in painting, construction and songwriting, Nelson illus- trates deliberate yet subconscious narratives guided by lucid dreamscape.