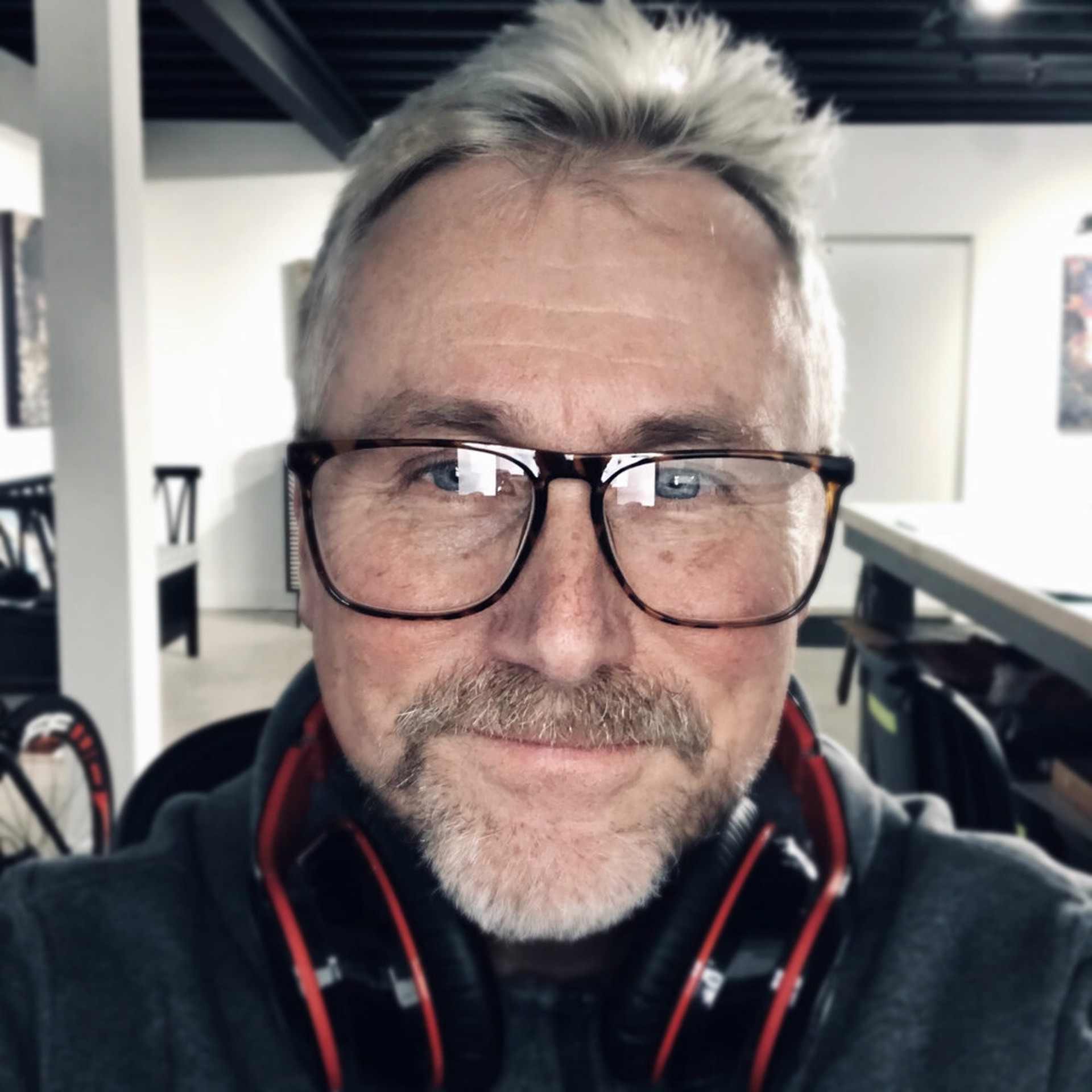 TThe hapless subjects of Jeffrey Stapleton's indelible collage paintings are recurrently tested by everyday circumstances, weathering what the artist has described as "low-stakes trauma." In these precisely designed and choreographed compositions, find themselves embroiled in tragicomic narratives with an ironic twinge, offering a multi-layered insight into the capacity of pop culture and social convention to manufacture and distort rituals, expectations, and signifiers of life in today's overwhelming digital age. Jeffrey remains sensitive to our human idiosyncrasies and contradictions, picturing characters who are endearing, mysterious, and wholly themselves against situations, events or iconic images. In his compositions, everyday images adopt an uncanny, portentous and sometimes humorous air.
Jeffrey was born in Indiana, in 1960. After earning a BFA in Advertising at the Columbus College of Art & Design, he resides in Dayton, Ohio, where his career moved him through experiences in advertising, graphic design and illustration. Eventually owning a small design firm for nearly 30 years. His mosaic style is a collage combination of digital, paper, glue and oil sticks. In his still lifes, Jeffrey depicts fruit, flowers, and other items in a simple, recognizable light; Mickey Interrupted (2022), for example, juxtaposes the iconic figure against a revolution of the trying times, figures and less idyllic times the mouse tries to keep us from dwelling upon.
In these and other works, Jeffrey employs a spectrum of muted palettes with colorful oil stick accents. He also draws on historical and present-day images. HIs compositions allow for new discoveries over time so each viewing becomes a delightful or insightful experience to his art.
Read More