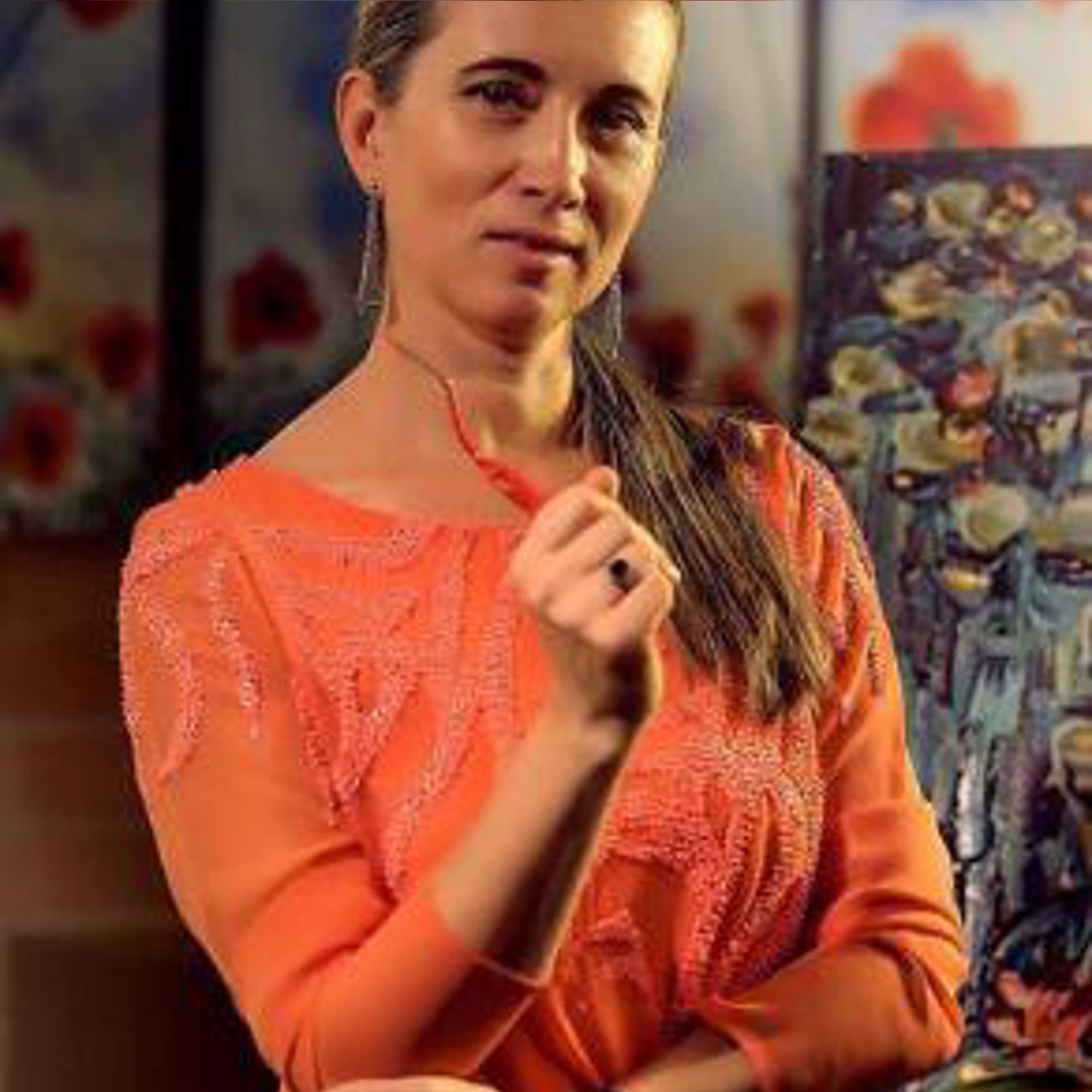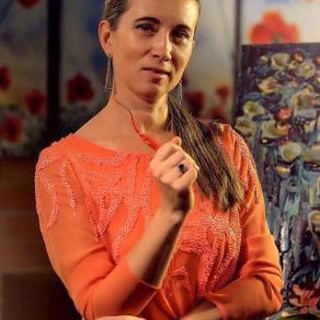 Born in France in 1969, Isabelle Dupuy spent her childhood the country side of Provence, in Southern France. She developed her artistic skills at Ecole des Beaux Arts in Valence, France. As she continued to study, her relationship with art quickly became a passion.
As Isabelle developed her own aesthetic, she took inspiration from her favorite artists, Claude Monet and Van Gogh. Her paintings are often inspired by location near her home, the French countryside. Through her art, Isabelle transports the viewer to open spaces, much like the home she grew up in. She enjoys capturing on canvas the vivid colors and light of the Mediterranean.
Isabelle is currently interested in putting a contemporary spin to the Impressionist style, and she is also interested in dynamic uses of color and texture. She prefers to keep her artwork free of a traditional frame, and instead paints the sides of the canvas so her landscapes can exist beyond conventional borders.
Isabelle is an ambitious painter who will never limit her subject matter, her techniques and her style. She brings new energy to her work by isolating the most important colors, developing a more bold way of painting for maximum effect. Her art is cheerful, uplifting and stimulating. Her newest direction shows more feeling, energy and freshness while capturing a unique moment in nature.
Isabelle goes home to Provence frequently to touch base with her inspiration and to spend time with her family. France is where she met her husband Brad from Chicago, and she is raising her two children with the intention of sharing with them the beauty of her country.
Read More