CHERI VILONA
Each day in the studio I ask, "What if I try…..."
I live in Colorado.... I feel inspired by both amazing landscape and seascape vistas! The skies, sunrise/sunsets and cloud formations and patterns hold a particular interest for me. Each day shows me something new, keeping my perspective and interest fresh and energized. My medium is primarily oil, but I also enjoy using oil pastels, oil stick, carbon and inks in my recent abstract works.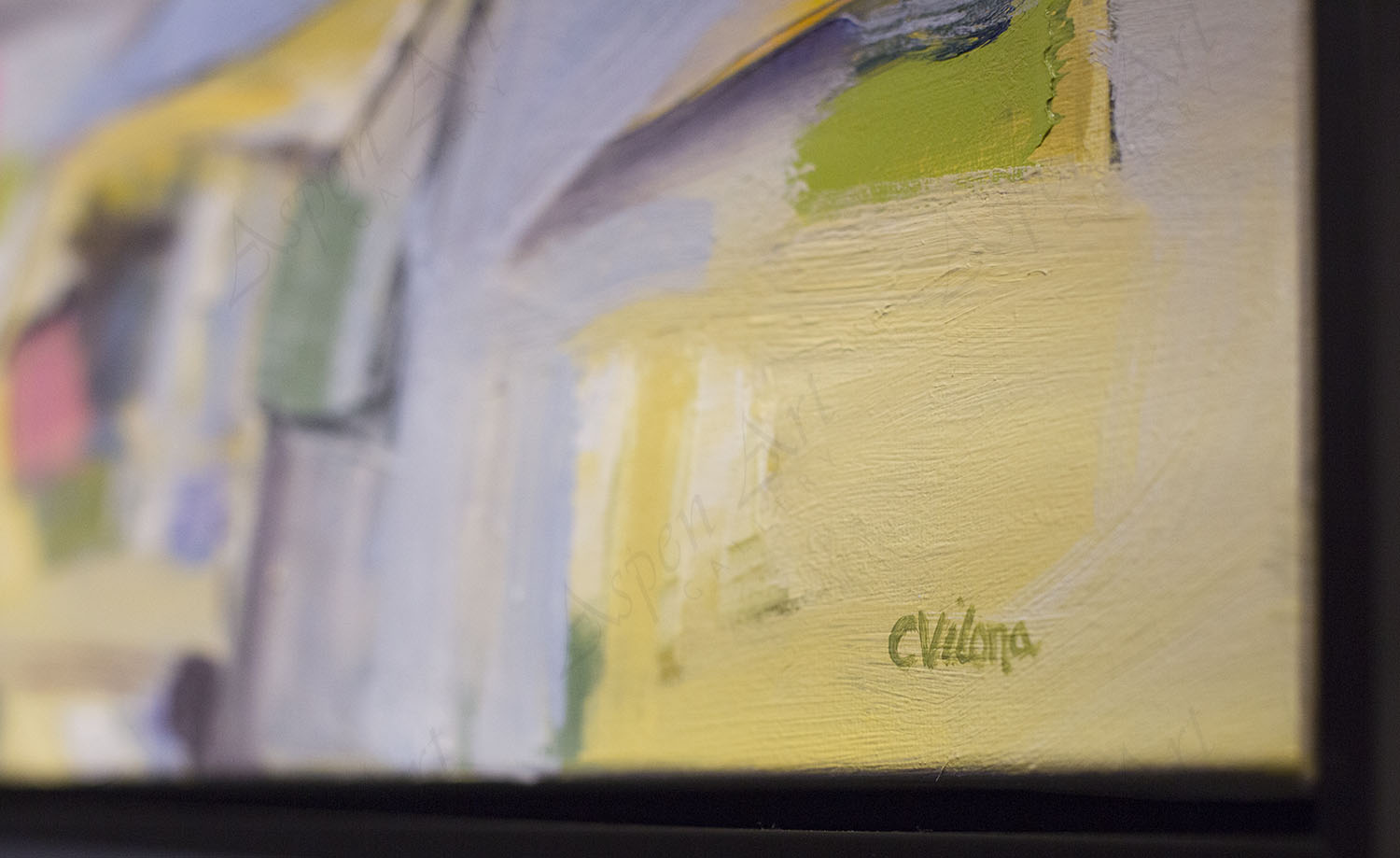 Deeply rooted in a love of all things landscape
mountain vistas with atmosphere and mystery, the warmth of our sunrise and sunsets, dramatic seasonal skies and clouds.
Further abstractions in both color and shape
Her use of mixed media materials yields an array of playful discoveries
Connecting emotion and recognition of natural shapes together
challenging one's view of recognizable landscape within gestures, color responses, movement of line and forms