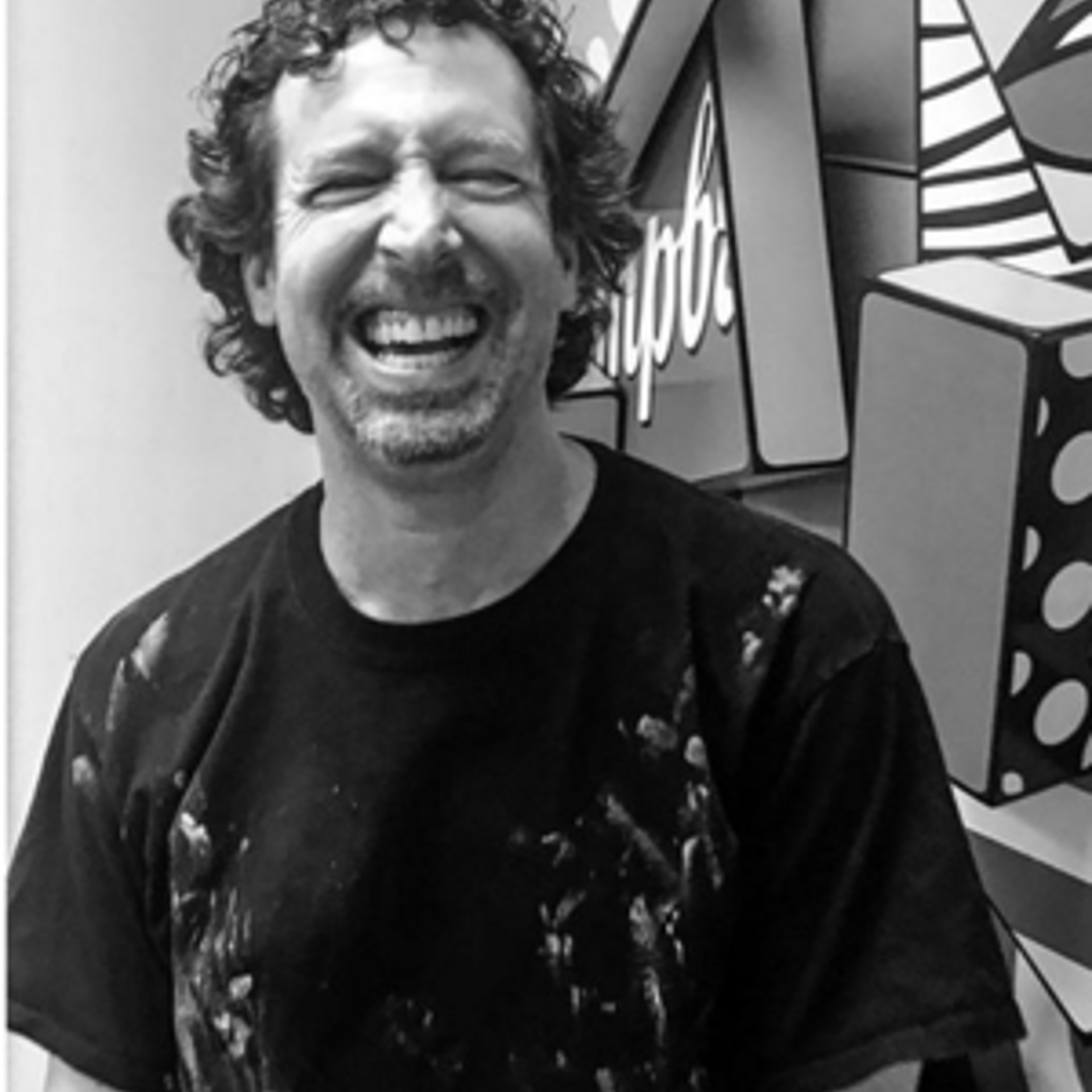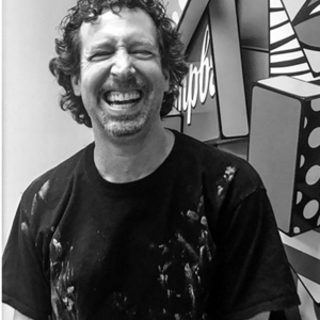 Todd Gray was born in the year 1962 - around the same time pop art began to thrive as fine art under names like Warhol and Lichtenstein. From an early age on, Todd became encapsulated by the bright colors, bold lines and powerful energy that was conveyed. Intrigued by the ability to communicate large ideas through simple means, Todd became inspired to create his very own unique and recognizable visual language through art.
In an interview with the Arkansas Democrat Gazette, Todd recalls one particular experience that really ignited his flame to become an artist. - "The first piece of art that rocked my world was a painting called "East End" by Al Held [from 1987]. I saw it in an Architectural Digest magazine that my mother had laying around the house. This painting hit me like a lightning bolt, and in many ways, I credit its influence on me being the artist I am today. It was the match and the firecracker that ignited my art life."
Originally, Todd had his sights on becoming a motivational psychologist. However, halfway through his education it became clear that his heart was in it. After finishing his degree and after a few years of soul-searching it became clear that he needed to be an artist. Todd recalls this moment - "I realized I would rather struggle as long as it took doing what I loved than make money doing what I hated. I made the decision that moment I was going to be an artist. I went out the next day and bought myself a starter set of paints, some brushes and a canvas." He later went on to earn his B.S. at the San Francisco Academy of Art and shortly after accepting a teaching position at the Honolulu Academy of Art in Hawaii. Eventually, Todd moved back to the West Coast and opened up his very own studio called Todd Gray Studios. It is there where his creative magic happens today.
Todd's work samples what other artists have sampled in the past, but he adds a twist of his very own creative genius to the mix; geometric blocks. Todd describes his medium as having a direct connection to the toy blocks that he played with as a child. This is what makes Todd such an amazing artist and person. Him and his work are overflowing with that same bright and bold childhood energy that we all have when we are young. Luckily for us, Todd still knows how to channel his.
In 2018 he was hired to bring his positive energy and bold style to the World Trade Center where the 9-11 attacks took place. His mural has been rejuvenating the disaster stricken area.
Read More