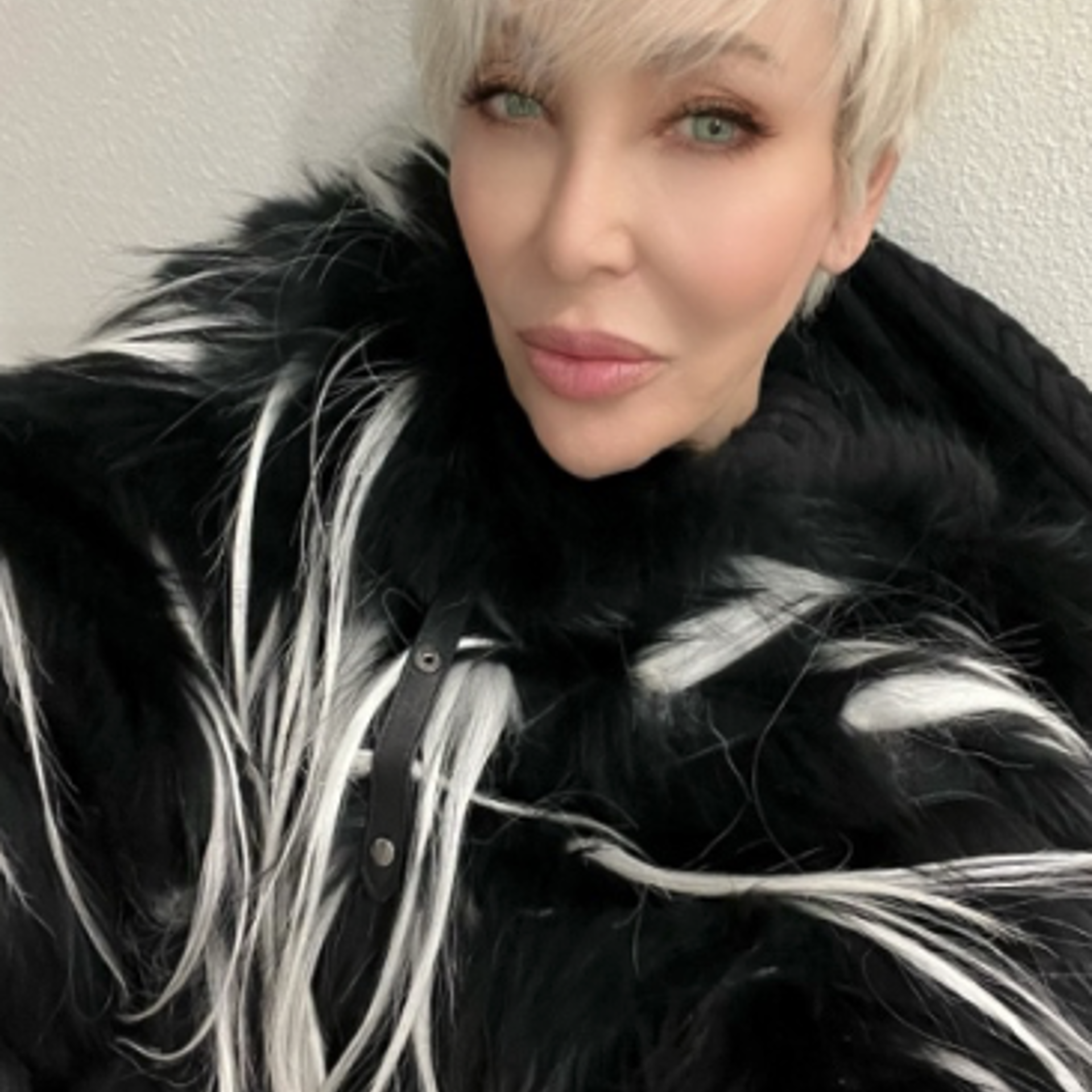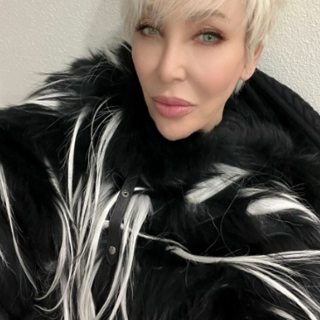 Lisa graduated from the University of Texas and St Edwards University, then the prestigious Parson School of Design in Paris France, and Siena Italy. After her time in Europe, she continued her art education at the Art Institute Of Houston. Lisa then moved back to Miami to work for the fashion icon, Gianni Versace where she met her husband to be, Donald J Pliner in 1997. She became his muse, collaborating on many shoes designs over the next 25 years. Lisa cofounded Peace For The Children Foundation, which has provided charitable grants supporting nonprofit organizations for the past decades. Lisa believes that, "if a child could have only one day to play like any one else. Children can learn to communicate and play together, no matter their religion, race, it can then bring peace"
Lisa's newest projects are her Skulls called Incognito18. Each one of them has their own story. Lisa takes a foam shape of a skull, adds cement for weight, Paper Mache's it in her beautiful designed rice paper chosen, then adds embellishments of jewels, beads, rhinestones, crystals, etc. She also uses unique, one of a kind designs of DJP & LFP which were used to created shoe uppers that never made it to production.
"The skull today no longer a symbol of death or evil, but a symbol living your life to the fullest."
Recently added to her collections are the same concept as her skulls but embellishments making them personal to their clients are her new 9" Teddy Bears.
Bijou means "A small dainty ornamental piece of delicate workmanship jeweled. Something delicate, elegant, or highly prized."
Lisa Faith Pliner is a loving wife and mother, successful shoe designer, accomplished philanthropist, children's book author, "A Puppy's Dream Comes True" podcast show "Over 40 Loving Every Minute of It". I, Lisa currently resides in Rancho Mirage, California with her husband Donald J Pliner, her two Maltese, Moonlite and Sunset.
"Incognito having one's identity concealed, as under an assumed name"
Read More