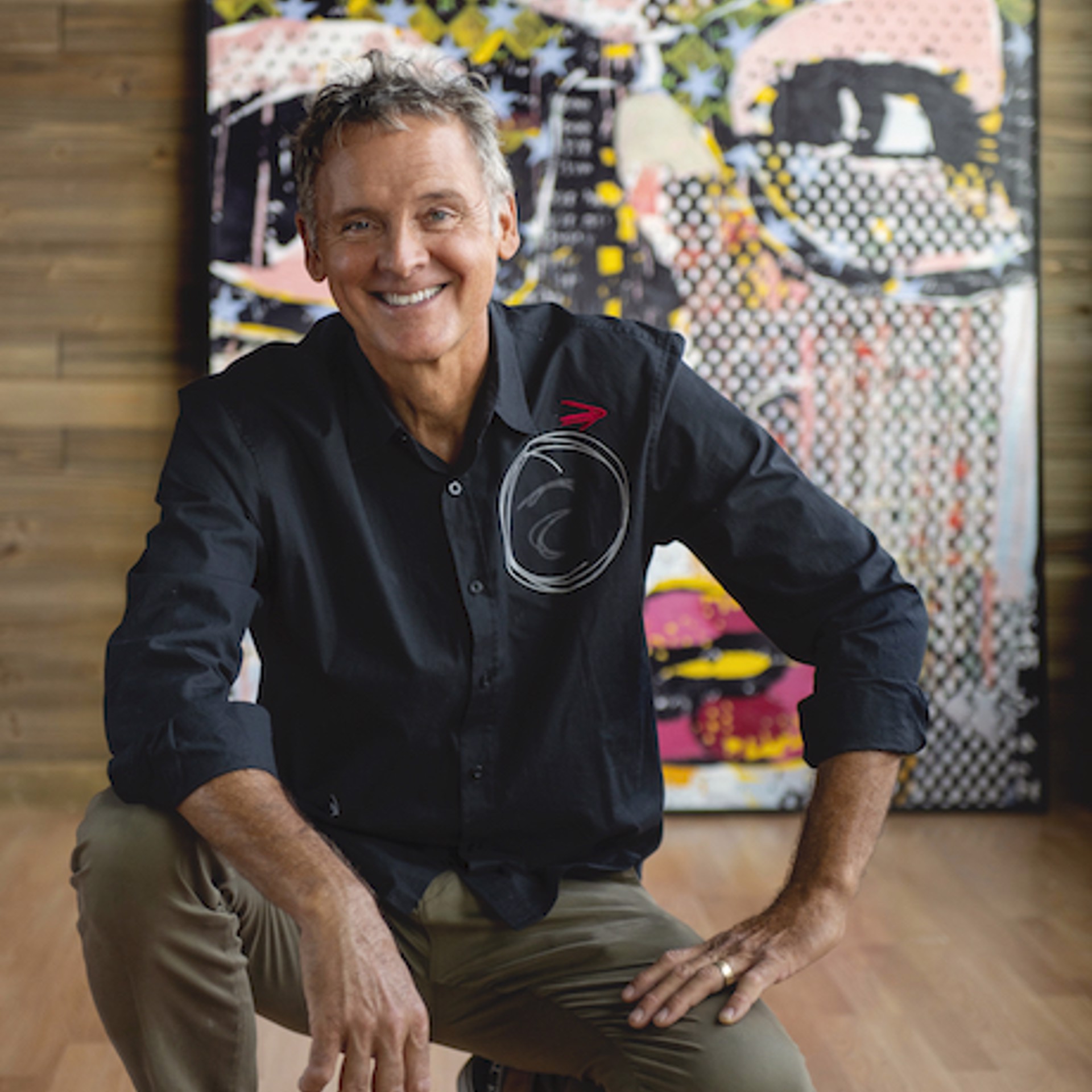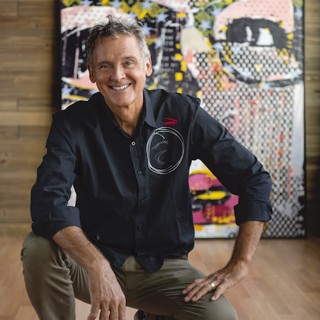 Daryl's work has been described as graphic, modern, pop, and contemporary, although what to actually call the process has been a larger source of debate; it has been called photo collage, digital art, and digital mixed media. The process begins with Thetford selecting a single, original photographic image followed by a digital layering and combining of dozens of additional original photographs. It is a process which takes an average of 40 hours. His resulting images range from culturally familiar individual pieces (bikes, cowboys, guitars, cityscapes) to more esoteric series' based on man's inner struggle with modern society or the human sense of isolation in the noise of the modern world. Thetford then creates a mixed-media piece using this printed image to create one of a kind paintings using torn and weathered handmade paper, various artist mediums and acrylic paint.
Daryl currently lives with his wife, writer and artist Dana Shavin in Chattanooga, Tennessee. They enjoy travel, great food, great art, and the company of good friends.
________________________________________
Daryl Thetford's work has been featured in solo and group exhibitions in museums and galleries throughout the United States, including the Ormond Museum of Art in Ormond Beach, Florida; the Art Museum of the University of Memphis; and the Knoxville Museum of Art; the Alexandria Museum of Art in Louisiana; the Annenberg Space for Photography in Los Angeles; the Hunter Museum of Art in Chattanooga; the Mobile Museum of Art in Alabama; the Coffman Gallery at the University of Minnesota; and the Museum of Anthropology of the University of California-Cico.
Thetford has been commissioned by numerous public agencies and corporations, including the Chattanooga Parks and Recreation Department; the City of Loveland, Colorado; Des Moines Area Community College of Iowa; Sony Records in Nashville; Arrow Electronics and Dorsey and Whitney in Denver; the Mullins Group in Madison, Wisconsin; the Menard Financial Group in Houston; and the Utah Orthopedic Spine & Injury Center in Salt Lake City; Scripps Networks in Knoxville, Tennessee and Ryan Companies in Tampa, Florida.
In addition, his work is in public and corporate collections, including those of the Mayor's Office, City of Hoover, Alabama; Penn College in Williamsport, Pennsylvania; the Texas Office of Tourism in Austin; Ryan Companies in Tampa, Florida; Blue Cross/Blue Shield in Sioux City, South Dakota, The Mullins Group in Madison, Wisconsin; KP Development in St Louis, Missouri,; Land Development Strategies in Kansas City, Missouri and Tanglewood Property Group, in Houston, Texas.
Read More